Iran
Iran Dismisses Ties with ISIL as "Sheer Lie"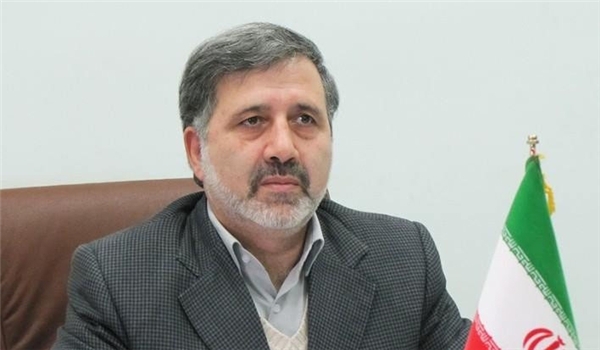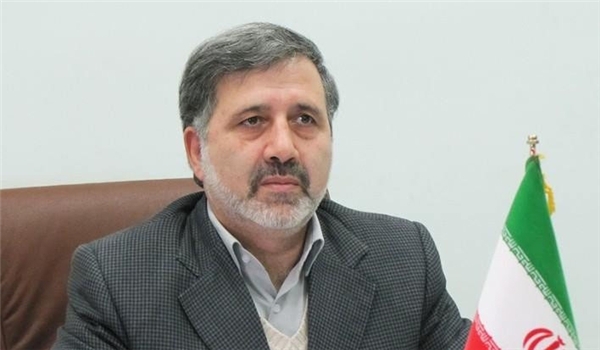 Iranian Ambassador to Kuwait Alireza Enayati rejected claims of an ISIL member of having relations with Iran as "sheer lie", reminding that Tehran is itself is a pioneer of fight against terrorism in Syria and Iraq.
"The allegations about Iran's support for the ISIL are sheer lies and rumors whose reason is bias and prejudice and a pretext to raise accusations against the Islamic Republic of Iran," Enayati was quoted as saying by al-Jaridah newspaper on Sunday.
"We are not crazy to support the ISIL and then send our advisors to Iraq and Syria to participate in efforts against the grouplet," he added.
Reminding that the ISIL has targeted many Shiite shrines and killed a large number of Shiite people in recent years, Enayati underlined Tehran's readiness for security cooperation with the Persian Gulf littoral states and the regional countries to confront the ISIL terrorist group.
The ISIL and other Wahhabi-sponsored terrorist groups have targeted Iran's main allies, Syria and Iraq, in the region.
His remarks came after an alleged ISIL-linked terrorist suspect, identified as Ali Mohammad Omar nicknamed as Abu Torab who is said to be recently arrested by Kuwaiti security forces claimed that the terrorist group had cooperated with Iran and Syria.
Iran has been helping the Syrian and Iraqi army and popular forces in retaking control over the countries' towns and territories lost to the terrorists in the last few years.
The Iranian officials have always emphasized that the country has not deployed forces in Syria and Iraq and its presence in the friendly Arab countries is limited to a counseling role.
The desperate move by the Saudi and Kuwaiti rulers come as US Vice-President Joe Biden has repeatedly blamed Washington's allies, specially Saudi Arabia, Qatar and Turkey as the sponsors and creators of terrorism in the region.
Also, presumptive US presidential race nominee and former State Secretary Hillary Clinton has made repeated acknowledgements in her book about how she had launched a campaign of diplomacy 10 years ago to create the ISIL.
The last but not the least, former Pentagon Intelligence Chief General Michael Flynn also confessed in an interview with Al-Jazeera American last year that the US was well informed of how its allies were creating Salafi and Takifiri terrorist groups in Eastern Syria and Western Iraq over five years ago.
Turkey and Saudi Arabia are both part of an effort to create an alleged "Islam Army," ostensibly aimed at combating terrorism in the region and consisting of 34 Sunni Islam nations.
Almost the entire range of extremist and terrorist groups are supported by Saudi Arabia and Turkey, with their key commanders and leaders being Saudi nationals. ISIL, Al-Nusra and other extremist groups pursue the same line of ideology exercised and promoted by Saudi Arabia, Wahhabism. Hundreds of Saudi clerics are among the ranks of ISIL and Al-Nusra to mentor the militants.
Wahhabism is now the only source of the textbooks taught at schools in the self-declared capital of the ISIL terrorist group, Raqqa, in Northeastern Syria resembling the texts and lessons taught to schoolgoers in Saudi Arabia. The Wahhabi ideology, an extremist version of Sunni Islam that is promoted almost only in Saudi Arabia, sees all other faiths – from other interpretations of Sunni Islam to Shiism, Christianity and Judaism – as blasphemy, meaning that their followers should be decapitated as nonbelievers.