Iran
Middle East
Iran dismisses Ukraine official's claims on 2020 passenger jet tragedy
Iran has dismissed a claim by Ukraine's security chief that the January 2020 downing of a Ukrainian plane near Tehran — which happened amid heightened military tensions between Iran and the US — was "intentional."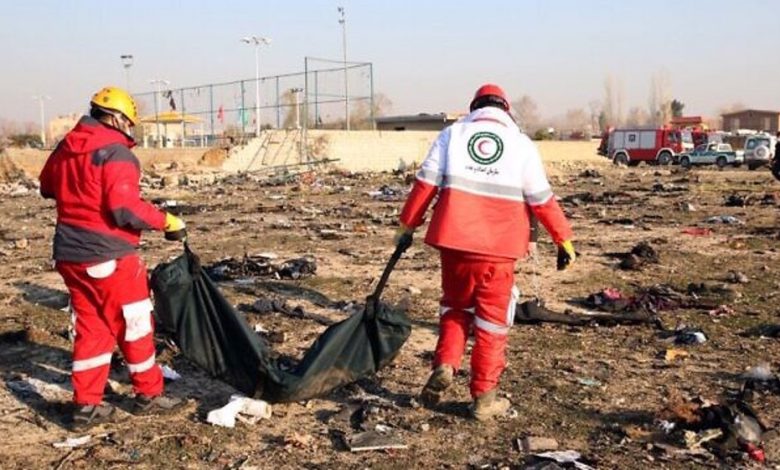 On Friday, Saeed Khatibzadeh, spokesman of the Iranian Foreign Ministry, reacted to comments by Oleksiy Danilov, secretary of Ukraine's national security and defense council, who had told Canadian daily The Globe and Mail earlier in the day that the crash had been a "conscious attack."
Danilov said "when they claim it was accidental…I don't buy that." He described the incident as "intentional" and a "conscious attack."
In response, Khatibzadeh said "despite all the explanations as well as technical and expert reports [on the incident], Ukrainian officials continue making vague, political remarks," expressing regret that "they present their imaginary and commissioned theories through media."
"It appears that the Ukrainian authorities do give priority to neither resolving [the issue surrounding] the bitter incident in line with objective and technical reality, nor reducing the sufferings of the bereaved families," he said.
They are instead trying to making political gains by linking the tragedy to their woes at home or their ties with other countries, said Khatibzadeh, adding that such "political abuses" are not acceptable at all.
The plane was shot down with 176 people aboard on January 8, 2020, by Iran's air defenses, which mistook the aircraft for a military target amid military tensions between Tehran and Washington following the US assassination of Iran's Lieutenant General Qassem Soleimani in Iraq days earlier.
Hours before the tragedy happened, Iran had launched a retaliatory missile strike against a US-run base in western Iraq and then put the country's air defenses were on high alert due to increased American aerial activity in the aftermath of the strike.
Iran acknowledged days later that the mismanagement of an air defense unit's radar system by its operator was the key human error that led to the accident.
Tehran has promised that all those culpable in the incident will face trial and said it has allocated 200 million Euros for compensation of the survivors.
"Iran stands ready to engage in talks with all sides within the framework of international law and norms and advises all the parties involved not exit the boundaries of reason and law when making remarks," he said.
Similarly, the spokesman of Iran's Supreme National Security Council (SNSC) roundly rejected Danilov's claims and said the Islamic Republic said Iran "has explicitly announced that the Ukrainian plane's crash incident had been unintentional and due to human error."
Keyvan Khosravi pointed to a meeting held in February last year between Danilov and SNSC Secretary-General Ali Shamkhani over the case and said during that session, which was also attended by officials with the two countries' aviation organizations, the Ukrainian security chief was "offered comprehensive technical explanations" and it was emphasized that the incident had been accidental.
During the meeting, he added, Shamkhani presented Danilov with the findings of "comprehensive and meticulous" investigations into the case and firmly rejected any other possibility or theory that may have led to the downing of the jet.
"Spreading untrue news based on Danilov's wrong interpretations of Shamkhani's clear statements, at a time when a court has started handling the case,…merely strengthens the suspicion that people have been commissioned to make these remarks with the aim of diverting the public opinion and creating a hype based on fake material," the official said.