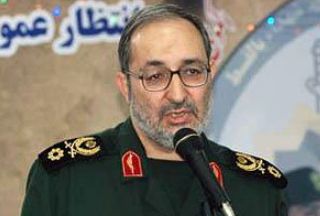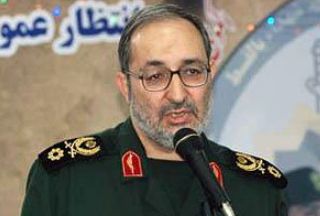 A senior Iranian general says the US seeks to mask its role in the recent terrorist attack in the Iranian city of Zahedan by offering condolences as a humanitarian gesture.
On Thursday, two bombs were detonated in quick succession in front of the Zahedan Grand Mosque in the southeastern province of Sistan-Baluchestan. The attack claimed the lives of at least 27 people and left more than 270 others injured.
US Secretary of State Hillary Clinton condemned the incident as a "horrific attack" and offered condolences to the families of victims.
"I condemn in the strongest possible terms today's terrorist attacks claimed by Jundallah that targeted Iranians at a mosque in the Sistan-Baluchestan Province of Iran," she said on Thursday.
In reaction to Clinton's remarks, Brigadier General Massoud Jazayeri, called into question the US sincerity behind the condemnation.
"If we peruse the documents by US think tankers, we will see that acts of sabotage in border areas in Iran have been repeatedly supported by them (Americans). So, we still see the finger marks of the US in such terrorist attacks."
Jazayeri further pointed out that the US sought to hide its terrorist role in the attack through making a "humanitarian gesture", adding that Washington had long supported the Jundallah terrorist group, which has carried out many terror attacks in Iran.
Jundallah has claimed responsibility for the blasts but analysts say the group is unlikely to have carried out the attack since it was effectively disbanded after its leader Abdolmalek Rigi was executed in Iran last month.
Extremist Wahhabis and Salafis trained by US intelligence agents in Pakistan are believed to have carried out the bombings.