Iran
Iran displays air defense hardware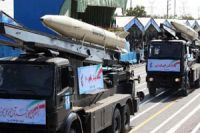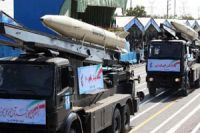 Iran's Khatam al-Anbiya Air Defense Base has displayed a number of its hardware at the Armed Forces parade marking the beginning of the Sacred Defense Week in Tehran.
According to IRIB, the hardware include Nebo mobile radar system, Kasta surveillance system, Matla' al-Fajr radar system, S-200 missile system, Hog missile system, Shahab radar system and Skyguard defense system.
The parade – marking the 33rd anniversary of eight years of defense against an Iraqi invasion under executed dictator Saddam Hussein – was held on Sunday at the mausoleum of the founder of the Islamic Republic, Ayatollah Ruhollah Khomeini.
The Sacred Defense Week commemorates the braveries of the Iranian soldiers who fought in the 1980-1988 Iraqi-imposed war and defended their country from enemy aggressions.
Iranian Armed Forces also displayed their latest military and defensive achievements during the parade.
In recent years, Iran has made great achievements in its defense sector and attained self-sufficiency in producing essential military equipment and systems.
Tehran has repeatedly assured other nations that its military might poses no threat to other countries, stating that the Islamic Republic's defense doctrine is entirely based on deterrence.