Iran
Iran- Dispute over Arak reactor almost over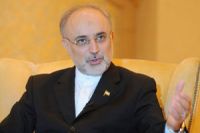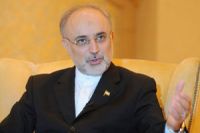 Ali Akbar Salehi, the director of the Atomic Energy Organization of Iran (AEOI) says the dispute between Iran and six major world powers over Arak heavy-water reactor has been virtually resolved.
According to Press TV, Salehi said in an interview on Saturday that Tehran had proposed to the Sextet to redesign the Arak reactor in order to decrease the amount of plutonium production by one fifth.
The AEOI chief added the proposal had been welcomed by the other parties.
Salehi also made comments about Parchin military site, saying Iran has "no problem" with a visit to the site by the International Atomic Energy Agency (IAEA) if it offers a "logical reason and conclusive evidence."
Salehi said "We still don't know why they want to visit Parchin for a third time despite two visits to the site earlier," adding "The say they have some information about the site and we have told them to pass the information to us to make sure about its validity, which they have refused to do so far."
He noted that Iran "finalized the enrichment subject," on April 12, and "in all, the enrichment issue was concluded."