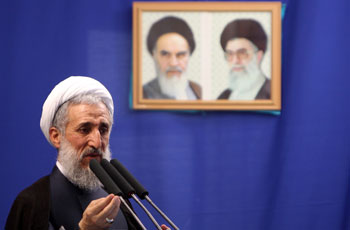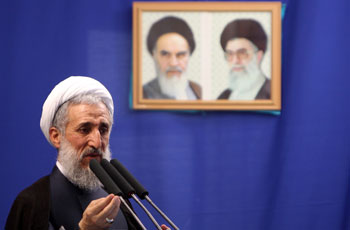 Interim Friday prayers leader of Tehran Hojjatoleslam Kazem Sediqi on Friday called on Iranian officials and policy makers to close their ranks and get united.
Delivering his second Friday prayers sermon at Tehran University campus, Hojjatoleslam Sediqi said lack of solidarity among special social strata is a problem which should be removed.
On the Iran-US talks, Hojjatoleslam Seddiqi said Iran welcomes the kind of talks in which the other party would not dictate its one-sided wishes on it.
As for Pakistan flood, he called on the world people, including Iranians, to rush aid to the victims.