Asia-Pacific
China
Economy
Iran
Iran economy minister in China to discuss trade ties
Iran's Minister of Economic Affairs and Finance Farhad Dejpasand has traveled to China to discuss ways of promoting bilateral trade.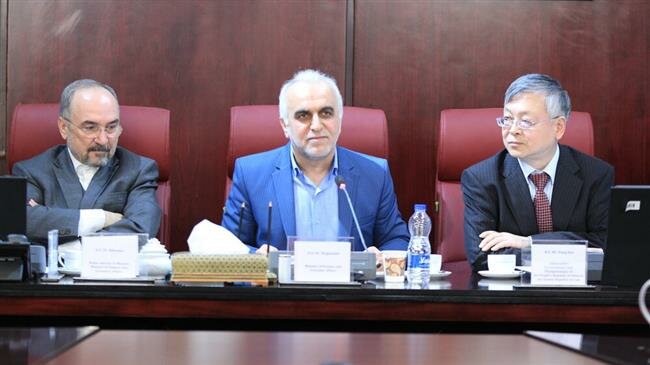 Dejpasand arrived in Beijing on Monday at the head of a high-ranking delegation to take part in the 17th meeting of the Iran-China joint economic commission.
During the meeting to be held on Monday and Tuesday, officials of the two countries will discuss ways of boosting economic cooperation in various areas, including investment, commerce, banking, energy and agriculture.
The Iranian minister is expected to hold talks with his Chinese counterpart Liu Kun as well as Iranian businessmen. He is also due to take part in a joint business forum during his two-day visit.
Iran and China enjoy enhanced ties and share close positions on regional and international issues.
Last month, President Xi Jinping stressed China's determination to boost "comprehensive strategic partnership" with Iran regardless of global and regional developments.
"No matter how the international and regional situation changes, China's resolve to develop comprehensive strategic partnership with Iran will remain unchanged," state news agency Xinhua quoted Xi as saying.
Top diplomats of Iran and China have emphasized the two nations' determination to promote their "strategic" relations in various areas.
Earlier in January Iranian Foreign Minister Mohammad Javad Zarif said Tehran was working with its traditional partners such as China, Russia and India to circumvent US sanctions.
Zarif visited Beijing in February, accompanying a delegation that included Parliament Speaker Ali Larijani, and Minister of Petroleum Bijan Zangeneh. Iran was China's fourth largest oil supplier last year.
"Our relationship with China is very valuable to us. We consider the comprehensive strategic partnership between Iran and China as one of our most important relations," Zarif said then.