Iran
'Iran emphasizes on negotiated solution to regional crises'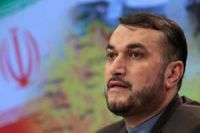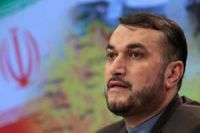 Iran's Deputy Foreign Minister, Hussein Amir Abdullahian, has said that Islamic Republic of Iran has always emphasized on a political, negotiated solution to current crises in the region.
According to IRIB World Service, Iran's deputy foreign minister, in a meeting with the Greek Foreign Ministry Director General for Political Affairs, Parasekeh Dimitrius Violus, in Tehran on Saturday morning, elaborated on Tehran's stand toward regional developments, while expressing hope that throughout Greece's rotating presidency over the European Union in the first half of the year 2014, the outlook of the European Union toward the issues in Middle East and North Africa would change.
The senior Greek official, for his part, referred to the Syrian crisis, and voiced support for the holding of Geneva-2 confab, to study avenues for resolution of this crisis.
Throughout this meeting, the two parties exchanged views about the developments in Middle East and North Africa, including the political developments in Syria, Egypt, Palestine, and Bahrain, while emphasizing on adoption of a realistic and balanced outlook by the EU member states, including Greece, toward these developments.
The Greek official has visited Tehran, heading a high-ranking delegation, to hold political consultations with Islamic Republic of Iran's officials.