Iran
Iran envoy in Russia to discuss Syria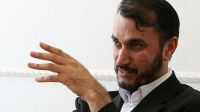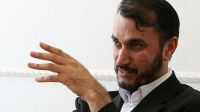 Iran's deputy foreign minister for Arab and African affairs has arrived in Russia to discuss the latest developments in Syria with Russian officials.
According to IRIB, Hossein Amir-Abdollahian is scheduled to meet Russian Deputy Foreign Minister Mikhail Bogdanov on Tuesday.
Consultations over Iran's new initiative for resolving Syria crisis via political means tops the agenda of Abdollahian's meetings with Russian officials.
The Iranian diplomat will also attend a press conference in Moscow to elaborate on the outcomes of his negotiations with Russian officials.
Earlier in December, Iranian Foreign Minister Ali Akbar Salehi announced that Iran has offered a comprehensive six-point plan for ending the Syria crisis to Egypt, Turkey, Saudi Arabia, Russia and UN-Arab League Special Envoy to Syria Lakhdar Brahimi.
Salehi said the plan calls for an end to the violence and the initiation of national dialog.
On Friday, Russia's Foreign Ministry Spokesman Alexander Lukashevich stated that his country stands its ground on Syria, highlighting that there is no alternative to a political solution in the conflict-plagued Arab state.