Iran
'Iran established rights in nuclear talks'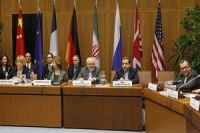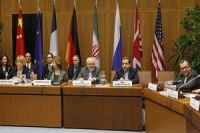 An Iranian Majlis official says Tehran has so far managed to uphold its rights in the course of nuclear negotiations with the six world powers.
According to Press TV, Iran Majlis Director General for International Affairs Hossein Sheikholeslam said on Saturday, "The Islamic Republic of Iran was after establishing its rights in these negotiations, which we have been able to do so far."
Iran and the five permanent members of the UN Security Council – the United States, China, Russia, France and Britain – plus Germany wrapped up their latest nuclear talks in the Austrian capital, Vienna, on February 20.
Iranian Foreign Minister Mohammad Javad Zarif, who is Iran's top negotiator in the talks, said both sides came up with a framework for comprehensive negotiations to reach a final agreement.
The talks in Vienna were follow-up to earlier negotiations in the Swiss city of Geneva, which resulted in a landmark interim deal between Iran and the six powers in November 2013. The deal took effect on January 20.
Sheikholeslam described the present level of the negotiations as "complicated."
The Iranian official argued that the other party to the talks seeks to establish a structure through which it can control every location in Iran, adding that the six countries seek something beyond the provisions of the Additional Protocol to the Non-Proliferation Treaty.