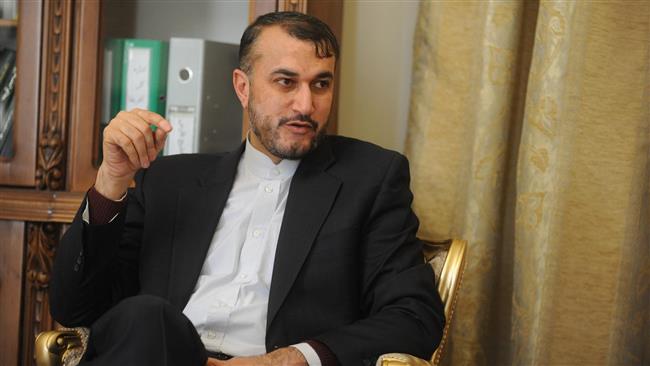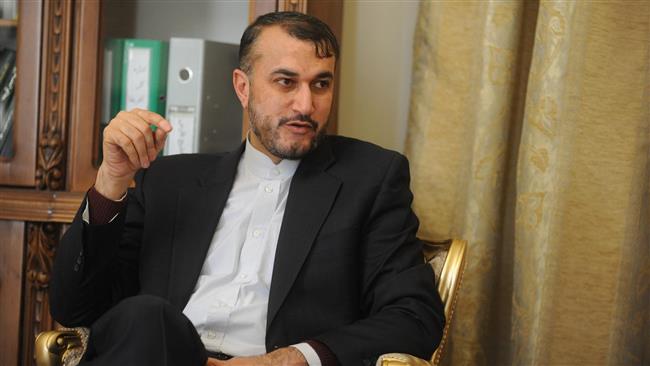 Senior Iranian and European Union (EU) officials are set to meet in Brussels to discuss the latest developments in the Middle East, especially the crisis in Syria.
Heading a high-ranking delegation, Iranian Deputy Foreign Minister for Arab and African Affairs Hossein Amir-Abdollahian left Tehran on Tuesday for the Belgian capital, Brussels, which hosts the EU headquarters, for the discussions.
Senior Iranian and EU officials are scheduled to exchange views later in the day over the crises in some Middle Eastern states, particularly Syria, which has been grappling with foreign-sponsored militancy since 2011.
Iran's peace plan
Iranian Foreign Minister Mohammad Javad Zarif has proposed a four-point peace plan on the Syrian crisis. The initiative calls for a national unity government, a ceasefire, fighting terrorism and constitutional reforms in the violence-torn Arab nation, according to Zarif himself.
More than 250,000 people have lost their lives in the violence fueled by foreign-backed Takfiri groups. The Syrian army has been engaged in heavy battles against the extremist militants on many fronts across the country over the past four years.
Iran has on numerous occasions insisted that the Syrian crisis can only have a peaceful solution.
Failure without Iran
Two conferences were previously held in an attempt to resolve the Syrian crisis in the Swiss city of Geneva, one in 2012 and the other in 2014. Iran was not invited to the first one, and while the Islamic Republic did primarily receive an invitation to take part in the second Geneva conference, UN Secretary-General Ban Ki-moon later rescinded the invitation under pressure from the United States, Saudi Arabia, and the foreign-backed Syrian opposition.
Both conferences ended in failure.
In July 2015, the UN special envoy to Syria, Staffan de Mistura visited the Iranian capital, Tehran, as part of a series of trips aimed at holding consultations with regional countries on ways to stop the violence in the Arab country.
De Mistura had also traveled to Iran in late 2014.