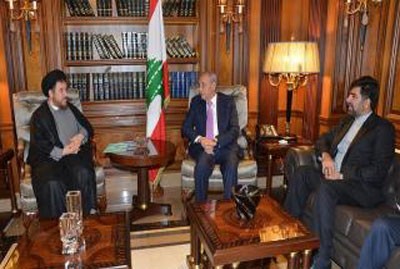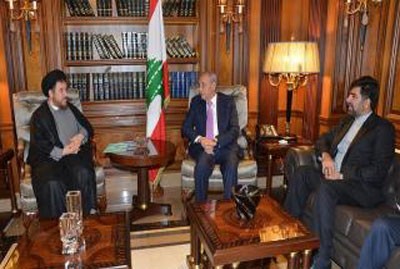 Iranian President's Assistant Mohammad Reza Mirtaj Aldini reiterated his country's call for solving the crisis in Syria through political dialogue.
After his meeting with Speaker of the Lebanese Parliament Nabih Berri in Beirut on Friday, Aldini expressed sorrow over the western countries which are supporting and aiding the armed terrorist groups in Syria.
He stressed that everybody realizes that if this situation in Syria continues, the fire will spread into other countries, adding that what is going on in Syria is an aggression with political goals.
Aldini said that the crimes of the terrorist groups targeted all spectrum of the Syrian society, stressing that the USA and Israel are the ones behind all the events in Syria.
"The Organization of Islamic Conference, the Arab League and all the Arab and Islamic countries should work on finding a way out of the crisis in Syria," he said.