Iran
Iran ex-president registers for upcoming elections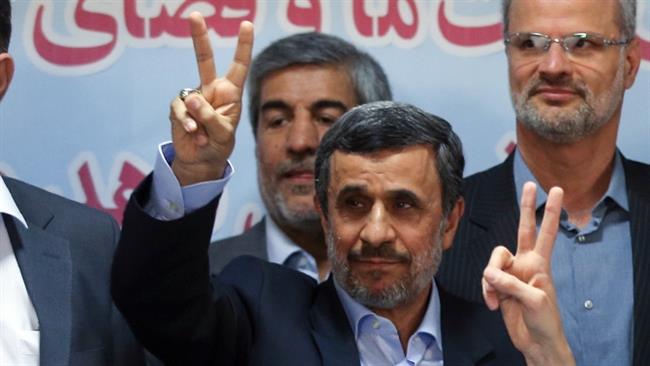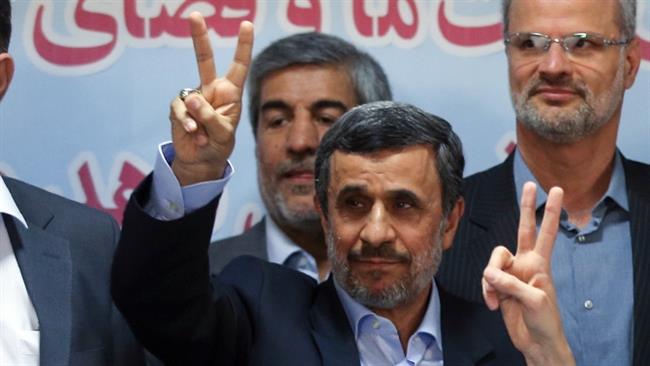 Mahmoud Ahmadinejad, Iran's former two-time president, has registered to contest the 12th round of presidential elections in the country.
Ahmadinejad, who filled the role of the country's chief executive for two consecutive mandates starting in 2005, signed up for the competition at the Election Office, which is based within the Interior Ministry's premises in the capital Tehran on Wednesday.
He has already thrown his weight behind Hamid Baghaei, a former aide.
Ahmadinejad was accompanying Baghaei, who also went through the registration process.
Accompanying the two was Esfandiar Rahim-Mashaei, another former Ahmadinejad aide. The three were seen holding up their chained hands, shouting, "Viva spring, Viva Iran."
Leader of the Islamic Revolution Ayatollah Seyyed Ali Khamenei has advised Ahmadinejad not to run for president in the May elections, saying his potential candidacy would "polarize" the general atmosphere governing the country.
Ahmadinejad had also said he would submit to the advice and had "no plans to partake in the polls."
Meanwhile, the secretary of the Iranian Interior Ministry's Elections Headquarters said a total of 287 people, including 13 women, had signed up for the upcoming presidential election over the past two days.
Ali Pourali Motlaq said that 126 people had registered on the first day while 161 others went through the registration process on Wednesday.
Under Iran's Constitution, presidents are allowed to serve two consecutive four-year terms. This is expected to make incumbent Hassan Rouhani a potential candidate.
Rouhani, however, has so far refused to announce his candidature, nor has he associated himself with either of the main electoral currents, the Principlist and Reformist camps.
Also contesting the polls is Ebrahim Raeesi, the chief custodian of Astan Quds Razavi, the organization managing the affairs of the holy shrine of Imam Reza, the eighth Shia Imam, in the city of Mashhad.
The registration process is to last for three more days and Iranians will go to the polls on May 19.