Iran
Iran examines two cases of illegal bans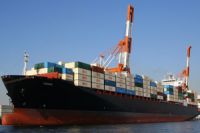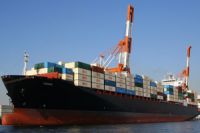 The Islamic Republic of Iran Shipping Lines (IRISL) says it is following up on two cases of illegal sanctions imposed against the firm through international channels.
IRISL Managing Director Mohammad Hossein Dajmar said on Wednesday that there were two cases currently under investigation which are against international law.
Dajmar added that the IRISL is pursuing the files in the European Union (EU) and the United States.
The official added: "Most of these sanctions have a political aspect and are far from having technical and economic ones."
Dajmar also stressed that the IRISL is a private company with private shareholders; therefore what the imposers of sanctions are doing is in effect inflicting damages on innocent people.
The United States, Zionist regime and some of their allies have repeatedly accused Iran of pursuing non-civilian objectives in its nuclear energy program, with the US and European Union using the claim as an excuse to impose illegal sanctions against Tehran.
Iran has categorically rejected the allegation, stressing that as a committed member of the International Atomic Energy Agency and a signatory to the Non-Proliferation Treaty it is entitled to develop nuclear technology for peaceful purposes.