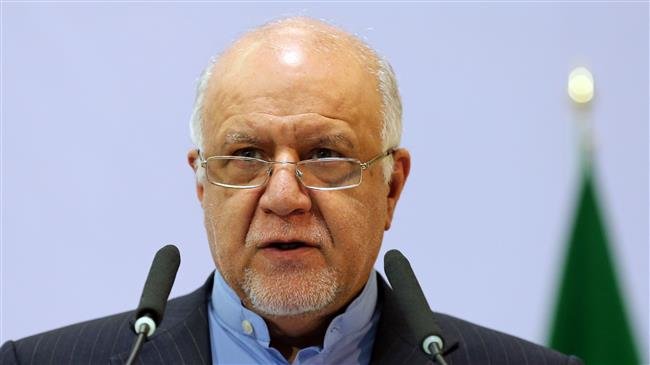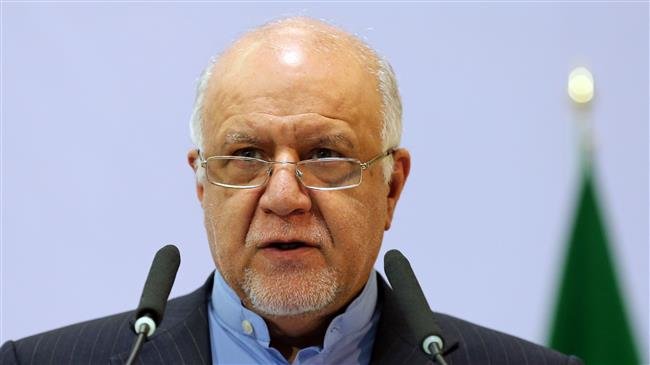 Iran says it should be exempted from any oil production cut deal as long as it remains under "illegal" US sanctions.  
The announcement was made by Iran's Oil Minister Bijan Zanganeh on his way to a meeting of the Organization of the Petroleum Exporting Countries (OPEC) to discuss the latest market conditions.
"We should be excluded from any decision about the level of production in the future until the lifting of the imposed illegal sanctions," Zanganeh told reporters upon arrival in Vienna.
"Iran will not involve itself in any deal over OPEC production levels."
The Organization will meet on Thursday and hold talks with allies such as Russia on Friday. The meetings are expected to be focused on a deal to reduce output.
However, Iran has already announced that it does not expect a deal to be reached.
Hossein Kazempour Ardebili, the country's envoy to OPEC, said earlier this week that any meaningful cuts in production must be made by the countries which have pumped above their quotas in breach of a 2017 deal between OPEC and non-OPEC oil producers.
Kazempour Ardebili added that certain member states had been allowed to produce above their quotas since May despite being "obliged to inform other OPEC members of any change in production and secure their consensus."
Iran says Qatar's decision to quit the Organization of the Petroleum Exporting Countries (OPEC) shows the frustration of small producers at the dominant role of a Saudi and Russia-led panel that determines production cuts in order to help regulate prices.
Elsewhere in his remarks, Zanganeh criticized a visit to Vienna by Brian Hook, the special envoy of the US government on Iran, on the eve of OPEC meeting as "an unprofessional move".
"If Brian Hook has come to Vienna and is meeting officials of OPEC member states to discuss US membership to the Organization, this request can be studied," the Iranian minister said.
"But if is trying to press Iran through OPEC, this is an unprofessional move."
Zanganeh emphasized that OPEC was an independent organization and not part of the US Energy Department to accept orders from Washington.
Oil prices have fallen from a four-year high above $86 a barrel in early October on concerns over excess supply.
Zanganeh told reporters in Vienna that Iran favored the price of each barrel of oil to remain between $60 to $70.
The administration of US President Donald Trump launched the second wave of sanctions against Iran from November 5 in which a universal ban on the country's oil exports was cited as a primary objective.
Although US officials mainly targeted Iran's oil sales, officials in Tehran have repeatedly rejected the feasibility of this, stressing that international consumers cannot afford to lose Iranian supplies.