Iran
Middle East
Iran extends prisoners' furloughs amid virus fight
Iranian President Hassan Rouhani has announced an extension to the furloughs granted earlier this month to tens of thousands of prisoners as a preventative measure aimed at stopping the spread of the new coronavirus.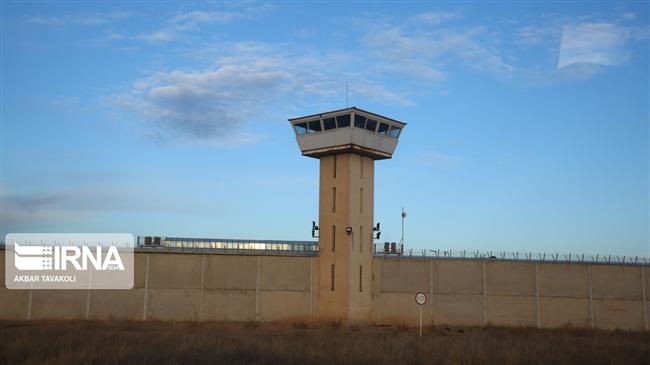 Rouhani was addressing a session of the National Headquarters for Managing and Fighting the Coronavirus in Tehran on Tuesday.
Earlier this month, the Iranian Judiciary said some 85,000 prisoners, including half of inmates serving time on security charges, had temporarily been freed due to the virus spread.
Rouhani further said the furloughs that were initially decided to last until April 3 would now be extended until April 19. The headquarters, he added, would duly announce any further decisions it may take concerning the subsequent status of the furloughed inmates.
The president said around 166,000 civil servants had also been found eligible to telecommute and would work from home on a rotational basis until April 3.
Iran's health system — including hospitals, physicians, and nurses — should be supported in such a way that the country would not experience any shortage as it handles the outbreak, the president said. "However, we have not faced any shortcoming at any of the hospitals so far," he noted.
Intensifying US sanctions amid coronavirus pandemic contravenes human, UN norms: RouhaniIran
According to the World Health Organization, since emerging in central China late last year, the respiratory disease has claimed more than 16,500 lives and infected more than 384,000 others.
In Iran, the novel virus has already claimed 1,934 lives. The number of total infections was reported at 24,811 on Tuesday. As many as 8,913 people have recovered from the infection.
Iran president: US offer of coronavirus aid 'biggest lie in history'President Hassan Rouhani says the US offer to help Iran in its fight against the coronavirus is "one of the biggest lies in history".
Decrease in virus-related fatalities
The chief executive expressed delight that the number of deaths from the outbreak had started to take a downward trend across the country, saying hospitals countrywide were also reporting less coronavirus-related visits.
Rouhani advised social distancing and home-stay for the general public except for the purchase of food and essential sanitary items. He also called on people to use online delivery services currently available on a large scale.
Tehran shuts commercial centers to contain COVID-19, exempts hypermarkets, pharmaciesOfficials in Tehran have closed down all commercial centers except for those related to food supplies and pharmacies as part of new restrictive measures to stem the coronavirus outbreak.
The president expressed gratitude towards medics and health professionals as well as the public for their cooperation.
"Statistics show that the majority of the people take heed of directives that have been issued [to enable prevention of the virus' spread]," he said.