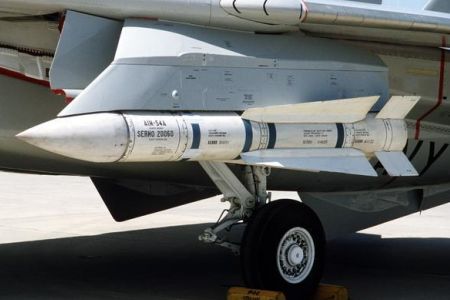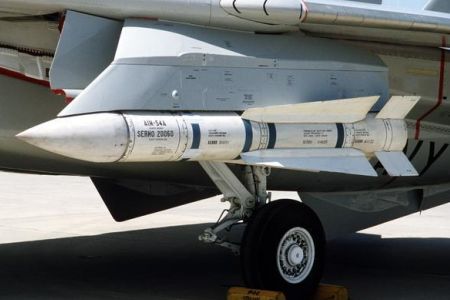 An Iranian Air Force commander has announced the country's plans to add might to its aerial combat capacities via the development of a new air-to-air missile.
The Islamic Republic Air Force (IRAF) "is working on different projects including one which is a missile stronger than Phoenix missile, one of the best air-to-air missiles in the world," Lieut. Gen. Aziz Nasirzadeh, a deputy commander of the IRAF, told Mehr news agency on Monday.
The Iranian general made a reference to the active guidance mode of the new missile which enables it to travel longer distances compared with the conventional version of the Phoenix and enhances its navigation and maneuverability.
The Iranian version of the AIM-54 Phoenix could be mounted in groups of six on IRAF's multi-function F-14 Tomcat interceptors.
Nasirzadeh further lauded the IRAF's capabilities to refurbish and upgrade fighters and aerial defense systems and noted, "Our equipment and defense systems are still at the forefront of military equipment in the world and we will respond to enemies' possible aggression with full force."
The Army official further pointed out that Iran has made significant progress in designing and creating electronic warfare systems.
He also said that IRAF has successfully tested a new domestically-built unmanned stealth aircraft known as "Stingray."
The Iranian commander also referred to the advanced fighters such as US military's F-35 Joint Strike Fighter and F-22 Raptor and noted that the fighters were not flawless and could be targeted.