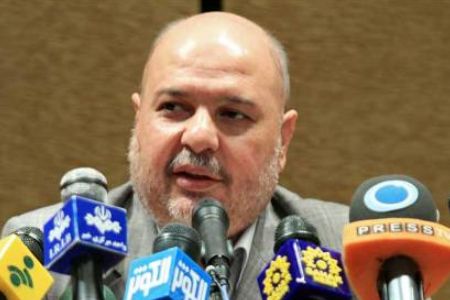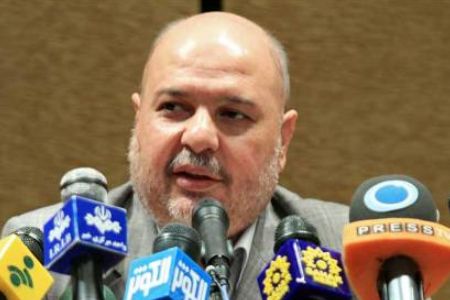 Iranian Oil Minister Massoud Mirkazemi says Tehran favors an increase in global oil prices, saying crude oil at $100 a barrel is an appropriate price.
Mirkazemi made the remarks on the sidelines of the 158th meeting of the OPEC oil ministers in the Ecuadorian capital, Quito, on Saturday.
"One hundred dollars as a nominal price is good, but real prices are weak. The market is better than before but it's not good enough because the growth rate of the global GDP is low," the Iranian minister said.
Libyan Oil Minister Shokri Ghanem agreed with the Iranian official, saying, "A good price is a little bit higher than $80 to $90 a barrel. $100 a barrel is a good price for oil."
The oil ministers of Venezuela and Angola also echoed the same views, downplaying the potential negative effect of higher oil prices on consuming countries.
Iran's OPEC Governor Mohammad Ali Khatibi had earlier said that the price of crude oil is undervalued, noting that global markets are close to a crisis of uncertain oil supply.
OPEC ministers also agreed to keep oil output at current levels. There is "no change," said OPEC President Wilson Pastor, who is also Ecuador's oil minister.
However, there is a growing belief among analysts and observers that the group may feel pressured to raise its production ceiling next year.
OPEC, supplier of about 40 percent of the world's oil, has not changed quotas since late 2008, when it announced the biggest-ever reduction in output as global demand collapsed.
OPEC's next scheduled meeting is on June 2 in Vienna, its home.
Iran holds around 10 percent of world oil reserves. In 2009, Iran's revenue from oil exports reached $69.1 billion and it exported approximately 3.8 million barrels per day.
In the 157th meeting of the organization in October, OPEC members elected Iran to hold the organization's presidency as of January 2011.