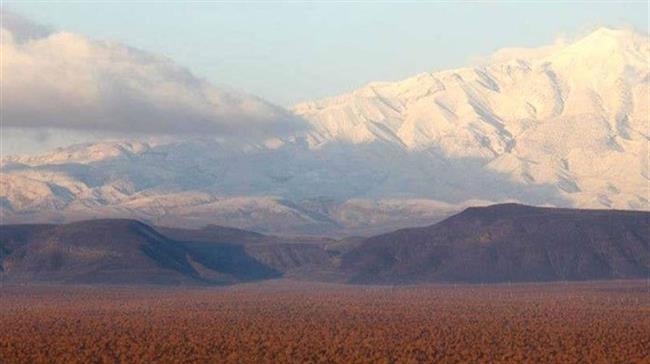 Iran has made a gold discovery in southeast Sistan and Baluchestan province, where definite reserves of 8 tonnes of the precious metal have been found, a provincial official says.
"The discovered gold mine in Sistan and Baluchestan is one of the economic mines of the country that was recently identified and after a long time, its exploration and survey stages were completed and the license for exploration of the mine with a definite reserves of eight tonnes of gold was issued," the province's under-secretary for economic affairs Mandana Zanganeh said.
"For exploration, the call for attracting investors will be published by the end of Mehr (on Wednesday), so that the capacities of this zone can be used for the economic prosperity of the region and creation of jobs," Tasnim news agency quoted her as saying.
Zanganeh called Sistan and Baluchestan the "mineral rainbow" of Iran, where there are some of the most economic mines with reserves of antimony, titanium, copper and gold.
The copper mine is one of the high-grade prospects discovered in the province, which is in the phase of exploratory studies about to be completed by the end of the current Persian year in March 2021, she added.
"The copper reserves identified at the mine are expected to reach 400 million tonnes, but this amount can increase significantly after the exploration is completed."
According to Zanganeh, about 60 percent of Sistan and Baluchestan has been surveyed in recent years and up to 200 mineral prospects have been identified.
"Studies on large antimony, titanium, copper and gold mining projects, which are among the country's economic mines, have been completed or are in progress and will be completed by the end of the year," she added.
Zanganeh said major companies have announced readiness to invest and establish mineral processing industries in the province.
Sistan and Baluchestan is home to a titanium mine, with officials saying in the past that more than $4.2 billion of investment was needed to bring it fully online.
Fanuj is estimated to sit on 3.6 billion tonnes of titanium ore reserves. It includes a cluster of 30 deposits, each able to yield 1 million tonnes of titanium ore per year.
Titanium is the strategic metal of the century, named after the powerful Titan gods in Greek mythology. Because of its strength, light weight and corrosion resistance, the metal is highly prized in aircraft manufacturing, with further applications in military, aerospace, marine industries, dental implants and industrial processes.
According to provincial officials, more than 80 mines of titanium, iron ore and copper have also been explored in Fanuj.
Last month, Ministry of Industry, Mine and Trade's Dariush Esmaeili told a mining forum in Tehran that Iran has identified 1,000 promising gold prospects, and that "gold in Iran will play a role similar to steel".
The country is a leading producer of steel in the world, with officials saying exports continue despite the US sanctions. It plans to raise steel output to 55 million tonnes a year by 2025, of which 20 to 25 million tonnes would be earmarked for export.
According to officials, possible gold bearing zones have been identified in 21 provinces across Iran. The country's proven gold reserves are currently estimated at 340 tonnes lying in 24 mines. However, with extensive prospecting this figure is thought to rise much higher.
Iran's gold production capacity is put at more than 9 million tonnes a year. The Zarshuran gold complex in Takab is one of the most important mineral prospects, estimated to hold 110 tonnes of reserves. Aq Darreh, also in Takab, operates with 2.2 tonnes of gold a year.
With its sprawling petroleum industry under a strict sanctions regime which has cut revenues, the country is beginning to take stock of its other resources and mining is emerging as a new field which Iran can count on for revenue generation.
However, the extractives industry is underdeveloped and mineral products account for only 0.6 percent of the GDP in a country which holds about 7 percent of the world's proven mineral reserves estimated at 60 billion tonnes, including 68 types of minerals.
That is because oil has been the primary source of foreign currency for decades which has relegated other industries to the fringes.
The mining sector holds a key advantage over the oil industry: it is much harder to sanction the mining industry because of its immense diversity. From extremely sensitive radioactive materials to such ordinary substances as lime, the sector includes as many as 120 elements.
According to Deputy Minister of Industry, Mining and Trade Mehdi Karbasian, there is a great variety of materials in mining sector and the variety of consumers and producers of the materials is much greater than that of petroleum products.
At current rates, Iran's mineral reserves are worth $700 billion, but officials say the real figure is much higher, which will be achieved with more exploration.
Assuming that the value of Iran's mineral reserves is at least $700 billion, their added value would be $4 trillion, Karbasian said in August.