Afghanistan
Asia-Pacific
Iran
Middle East
Iran FM discusses Yemeni, Afghan developments, anti-corona fight with counterparts
Iranian Foreign Minister Mohammad Javad Zarif has held separate phone talks with his Russian, Turkish, Qatari and Indian counterparts about the latest developments in Afghanistan and Yemen as well as collective cooperation to contain the new coronavirus disease.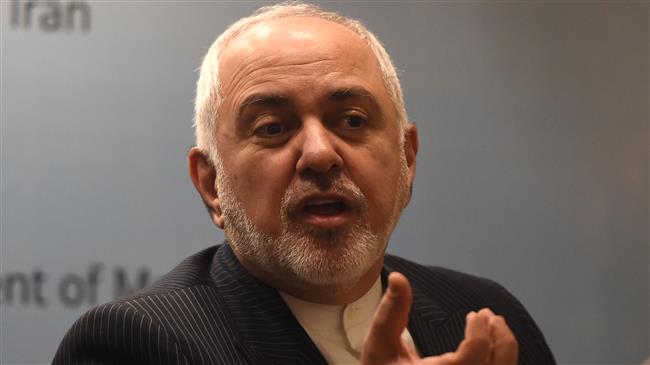 Zarif and Russian Foreign Minister Sergei Lavrov on Monday exchanged views about the political crisis in Afghanistan that emerged following the recent presidential election, and stressed the importance of restoring peace to the country.
They also called for the establishment of sustainable peace in the war-ravaged country of Yemen.
Last month, Abdullah Abdullah, who served as the chief executive officer of the outgoing administration, rejected a decision by Afghanistan's Election Commission to announce Ashraf Ghani as the winner of the presidential election, proclaiming himself to be president-elect. On March 9, Ghani and Abdullah both held inauguration ceremonies in the capital Kabul.
In a Sunday phone call with Mohammed Haneef Atmar, the acting foreign minister of Afghanistan, Zarif stressed the importance of strengthening unity among Afghanistan's various parties and establishing peace and stability in the country.
Iran's foreign minister urges enhanced peace, unity in Afghanistan Afghanistan has been struggling with internal issues since the election of early March.
Earlier this week, the top Iranian diplomat held separate phone conversations with Ghani and Abdullah on issues of common interest, from the latest developments in Afghanistan's political arena to bilateral cooperation in the battle against the new coronavirus pandemic.
The Iranian foreign minister also spoke with United Nations Secretary General Antonio Guterres late Sunday, saying a sustainable ceasefire in the war-torn Yemen could set the ground for a political settlement of the crisis arising from Saudi Arabia's five-year war against the country.
'Sustainable ceasefire prelude to political settlement in Yemen'Iran's top diplomat has said that a sustainable ceasefire in Yemen sets the ground for a political settlement of the Saudi-led war on the country.
He stressed that there is no military solution to the conflict in Yemen.
In the talks with Turkish, Qatari and Indian foreign ministers Mevlut Cavusoglu, Mohammed bin Abdulrahman Al Thani and Subrahmanyam Jaishankar, respectively, Zarif and his counterparts discussed possible ways to bolster collective cooperation to contain coronavirus in the region and across the world.
In his phone call with the Indian counterpart, Zarif also discussed with Jaishankar the illegal and unilateral sanctions imposed by the United States against the Iranian people.
According to the latest figure presented by the World Health Organization (WHO) on Monday, the number of confirmed cases of COVID-19 around the world stands at over 1,860,000, with more than 115,000 confirmed deaths.