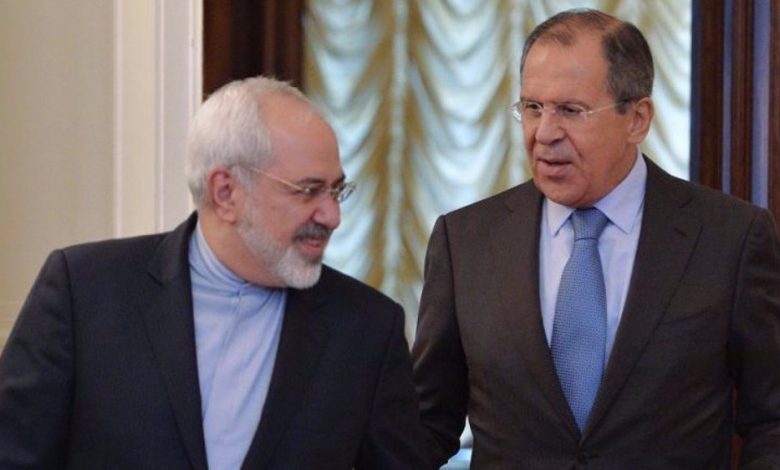 Iranian Foreign Minister Mohammad Javad Zarif has traveled to Russia to hold talks with senior Russian officials on issues of bilateral and regional significance.
Zarif left Tehran for Moscow on Tuesday. Iranian Deputy Foreign Minister for Political Affairs Abbas Araqchi is accompanying Zarif during his visit.
Earlier on Monday, Iran Ambassador to Moscow Kazam Jalali said in a Twitter post that Zarif would deliver a message from Iranian President Hassan Rouhani to his Russian counterpart Vladimir Putin during his third visit to the country in the past six months.
Apart from delivering President Rouhani's message, the Iranian minister would sit down for talks with his Russian counterpart Sergei Lavrov on the 2015 nuclear deal, regional developments, and bilateral ties, added Jalali.
Iran and Russia are determined to cement ties, safeguard common interests and help ensure regional security, he tweeted.
Russian Foreign Ministry spokeswoman Maria Zakharova earlier announced that Lavrov and Zarif would hold talks in Moscow on Tuesday.
Meanwhile, Zamir Kabulov, the director of the Russian Foreign Ministry Second Asian Department, told Sputnik news agency that the two foreign ministers are expected to focus on the situation around the Iranian nuclear deal, officially called the Joint Comprehensive Plan of Action (JCPOA), at their talks in Moscow on Tuesday.
"JCPOA will be the key topic. Then, [they will] certainly [discuss] bilateral relations and Syria. These are the most pressing matters," Kabulov said.
Zarif last visited Moscow in mid-June 2020.