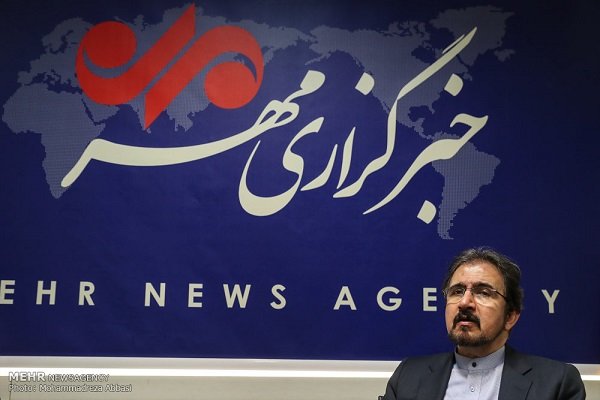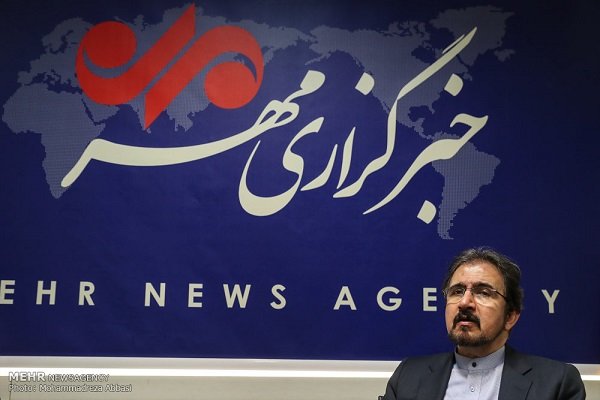 Iran's foreign ministry spokesman says that the instructions of Resistance Economy policy are submitted to the Iranian ambassadors across the world and they are following the instructions.
Bahram Ghasemi told Mehr News Agency (MNA) that the ambassadors of the Islamic Republic of Iran have received the instructions of the Resistance Economy doctrine and they act in accordance with its principles.
Ghasemi said "in line with the principles of the resistance economy, we have issued instructions to all of our delegates in different countries with the aim of developing non-oil exports and attracting more foreign investment and modern technology. In fact, these the same guidelines are submitted to the government bodies, the Foreign Ministry and the MPs in the Islamic Republic of Iran."
Saying that preparing the ground for attracting foreign investment and implementation of the Resistance economy takes time, the foreign ministry spokesman added "when you start negotiations and prepare the ground for a negotiation, prepare expert panels, work on a specific subject or project, It may take months, even one or two years, to reach the understanding process and to become a contract."
Ghasemi went on to add "we have done a lot of necessary actions and negotiations, some of them have reached a conclusion, and some are close to be finalized, and some other need more work. We are pursuing different financial and economic negotiations with a lot of European and Asian countries, such as Japan, Korea, India, Italy, Spain, and especially with France. Some memoranda have been reached and become operational while some need more work until they become an agreement and are put into operation."
Referring to Iran's recent memoranda of understanding with other countries on economic issues, foreign ministry spokesman stated "the recent memorandum of understanding with Italy, the 10 billion agreement with Korea or with Japan are examples with which we have memoranda of understanding. We need to provide conditions for firms and banks to talk to each other, and to use that capacity and space that have been provided. As I said, the economic issues take time."
In another part of the interview, the foreign ministry spokesman touched upon the political issues and in response to a question about Iran's involvement in Syria and Iraq's crises, he said that Iran is present in Syria at the request of the government there, adding that if Iran had not played a part in pushing back terrorism there, they would have attacked Iran after Syria and Iraq.
Regarding Iraq, Ghasemi told MNA that Iran only gave advisory help to Iraqi government and now it is experiencing a new born democracy.
He highlighted the role Iran played in bringing the stability and security to the world, saying the world should be grateful for Iran's help.
Elsewhere in the interview, Ghasemi addressed the nuclear deal with world powers known as the JCPOA, saying "certainly, the JCPOA is not our everything, but it is the result of Iran's nuclear negotiations on the nuclear issue. We consider it done and we think that it is not renegotiable and it is not possible to add something to it."
He went on to add that neither Iran nor the world trust the US president, adding that Trump is more a businessman rather than a politician.
With regard to Iran's defense capabilities, the foreign ministry spokesman emphasized that the missiles are for defense purposes and an internal issue, adding that Iran as an independent country does not allow any other country to interfere in its internal affairs.
Referring to the situation in Yemen, Ghasemi said that the Saudis are now stuck in a quagmire while they blame other countries like Iran for their failures.
He predicted that Saudi Arabia would have to leave Yemen one day, hoping that Iraq and Syria can  stand on their feet from now on.