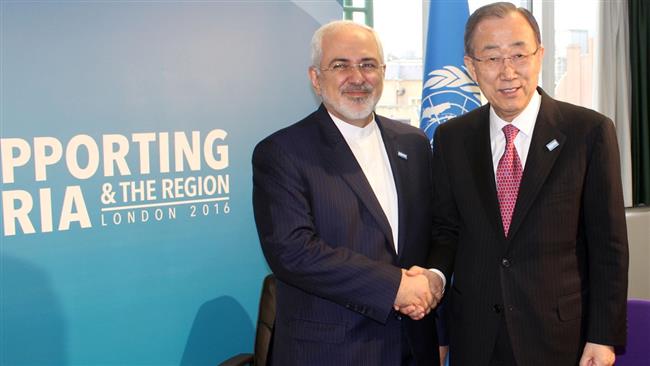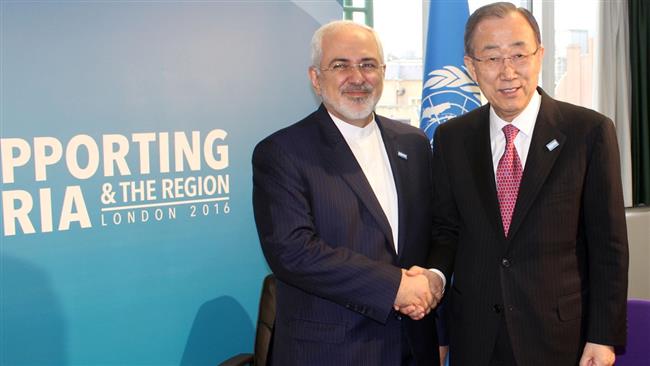 Iranian Foreign Minister Mohammad Javad Zarif has met with United Nations Secretary General Ban Ki-moon on the sidelines of an international conference in London for raising aid for war-stricken Syrians.
During the Thursday meeting, Zarif and Ban discussed the latest developments in the Middle East region and mechanisms for regional cooperation.
World leaders and officials have gathered in London to attend the conference aimed at raising $9 billion for Syria, where foreign-sponsored militancy, which began in March 2011, has claimed the lives of over than 260,000 people and displaced almost half of the country's population.
The conference is expected to broach Syria's humanitarian needs and discuss options for ending the country's five-year conflict.
Zarif also held talks with his Swedish counterpart Margot Wallstrom on the sidelines of the conference. They exchanged views on the ways to settle ongoing crises in the region.