Iran
Iran FM urges JCPOA opponents to respect int'l community's will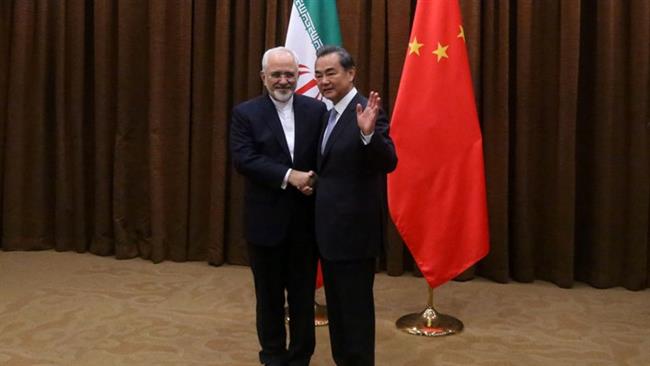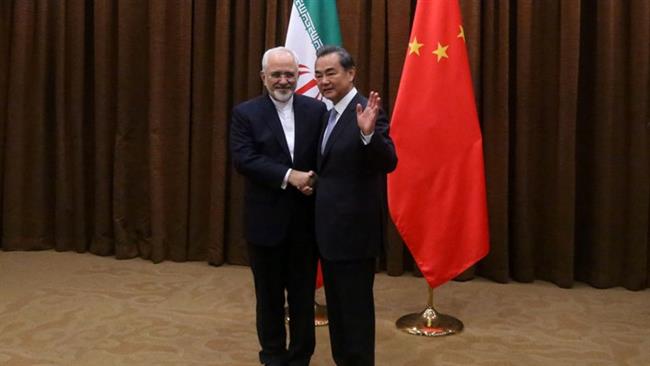 Iran's Foreign Minister Mohammad Javad Zarif has called on the opponents of the recent nuclear agreement between the Islamic Republic and the P5+1 countries to respect "the will of the international community" to peacefully resolve disputes.
"Unfortunately, some groups in the US and some in the region, particularly the Zionist regime, pursue their interests through conflict and tension; and we hope, with the passage of this period, all parties adjust themselves to the will of the international community to settle the world's important issues peacefully," Zarif said.
He made the remarks during a joint press conference with Chinese Foreign Minister Wang Yi in the Chinese capital, Beijing, on Tuesday.
The Iranian minister also appreciated China's "constructive and pivotal role" during Iran's negotiations with the P5+1, hailing Beijing's role in "redesigning Arak heavy water reactor" based on the agreement.
Iran and the P5+1 countries – the United States, Britain, France, China and Russia plus Germany – finalized the text of the agreement, dubbed the Joint Comprehensive Plan of Action (JCPOA), in the Austrian capital, Vienna, on July 14 after 18 days of intense negotiations and all-nighters that capped about two years of talks between Iran and the other six countries.
Under the JCPOA, limits will be put on Iran's nuclear activities in exchange for, among other things, the removal of all economic and financial bans against the Islamic Republic.
Elsewhere in his Tuesday remarks, Zarif highlighted the significance of Iran-China ties, saying that the relationship will be boosted after the sanctions against the Islamic Republic are lifted.
'One of the world's busiest FMs'
China's foreign minister, for his part, said a desirable atmosphere has been created for Iran following the agreement, and the country's foreign relations have been boosted considerably.
"China, as Iran's partner and friend, welcomes and expresses satisfaction with the formation of such an appropriate atmosphere for more extensive exchanges," Wang said.
Wang also described his Iranian counterpart as "one of the busiest" foreign ministers across the globe.
Zarif had been engaged in negotiations over Iran's nuclear issue since the beginning of his tenure. Following the agreement, he has paid visits to a number of countries across the world in a bid to expand bilateral relations and find solutions to regional crises.
Pointing to the ongoing crises in the Middle East, the Chinese minister said Iran plays a fundamental and highly constructive role in resolving the conflicts.
Without Iran's presence, it is impossible to solve the Middle East's crises, Wang said.
The Iranian foreign minister is on a day-long visit to Beijing upon the official invitation of his Chinese counterpart.