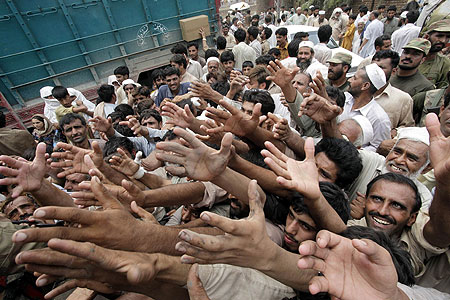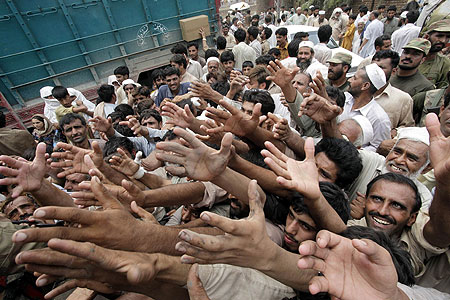 Iranian Foreign Minister Manouchehr Mottaki is set to travel to Pakistan next week to attend a summit aimed at fighting illegal drug trafficking.
Deputy Foreign Minister Mehdi Mohammdifard said Iran's Interior Minister Mostafa Mohammad-Najjar would accompany the foreign minister on his trip.
The interior minister will be visiting the headquarters of Iranian relief mission in the flood-stricken regions of Pakistan.
Iran was among the first countries to dispatch relief supplies to Pakistan and has announced its readiness to help reconstruct the country's flood-ravaged regions.
More than 150 Iranian rescue workers have helped Pakistan's flood victims and nearly 100,000 flood-stricken Pakistanis have been sheltered in 14,000 tents.
Iran's last relief convoy to Pakistan consisted of 2,700 tons of goods carried by 150 trucks.
Nearly 14 million Pakistanis are still in need of urgent humanitarian aid months after devastating floods hit the country, killing over 1,700.
More than seven million people are without shelter in Pakistan as water-borne diseases and nutrition are still a grave concern for the victims of the country's July-August flooding.