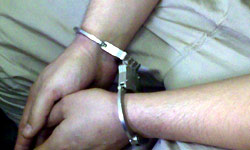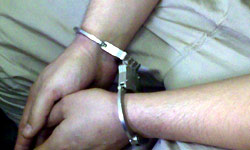 Iran released three foreigners- two Germans and one Canadian- who were arrested in Tehran on November 4, Tehran Prosecutor Abbas Jafari Dolatabadi announced.
Dolatabadi also on Friday confirmed the arrest of a Danish citizen saying that necessary inquiries were being made "from related authorities about the reason of his presence in Iran and his mission in the country."
The prosecutor also confirmed an Iranian reporter working for the Agence France Presse (AFP) was arrested.
Dolatabadi said that necessary inquries were under way to make it clear whether he had received legal permission to work as a reporter.
The Tehran prosecutor said that final decision about the arrested AFP reporter and the Danish national would be made after completion of the inquiries.
Dolatabadi also said that a group of other suspects, half of them women, who were also arrested on November 4 were released on Friday night.