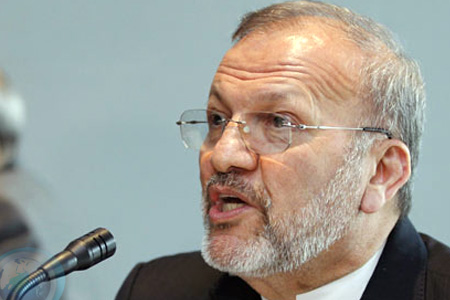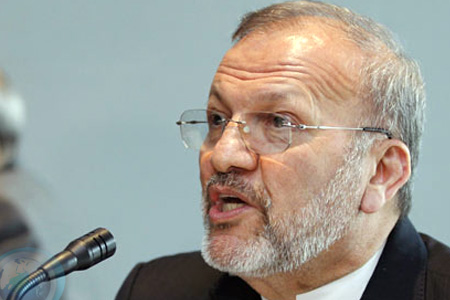 Iranian Foreign Minister Manouchehr Mottaki has expressed Iran's full support for Lebanon and Syria in the event of any possible Israeli aggression.
The Iranian government and nation is fully prepared to support the Lebanese and Syrian nations and governments in the face of a possible Israeli aggression, Mottaki said at a joint press conference with his Lebanese counterpart Ali al-Shami in the Iranian capital Tehran on Sunday.
The Iranian minister further added that the three countries are constantly exchanging views about Israel's war threats and said Iran will offer any assistance to Lebanon and Syria.
Mottaki strongly condemned the recent aggression by Israeli forces near Lebanon's southern border, saying, "Moves by the Zionist regime and the recent aggressions showed its desperation rather than an indication of a will and decision to display its strength."
"Iran reserves the right for the Lebanese government, nation and army to stop any aggression in their defense and put all ways to pursue the case through international circles on their agenda," he said.
Mottaki further added that that the UN peacekeeping force, known as UNIFIL, failed to fulfill its duty and to prevent such aggressions.
According to the Iranian minister, regional countries will not allow Israel's hit-and-run policies to continue.
He noted that Iran and Lebanon enjoy common stance on regional and international issues and support the establishment of just systems in international relations.