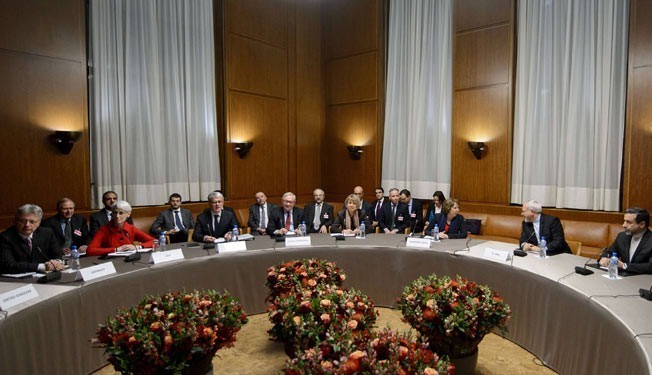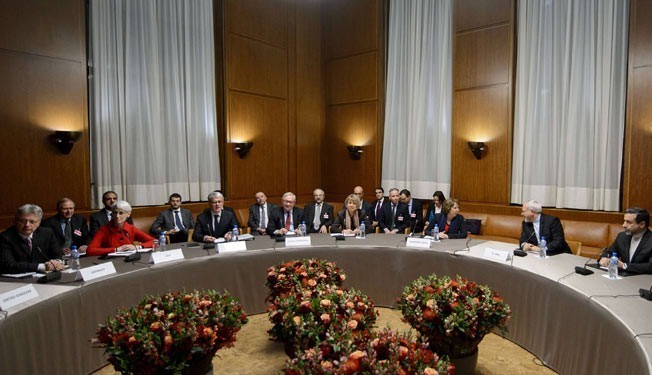 Iran and the five permanent members of the UN Security Council plus Germany have begun new round of expert-level nuclear talks in Geneva.
Senior experts representing Iran and the five permanent members of the UN Security Council — the United States, China, Russia, France and Britain — plus Germany have started to hold the third round of their negotiations in a month.
The previous expert-level meeting was held on December 19-22 in Geneva.
Director General for Political and International Affairs at Iran's Foreign Ministry Hamid Ba'eedinejad led the Iranian delegation, which included experts from nuclear, banking, oil and transportation sectors.
The negotiating team from the six countries was led by Stephen Clement, who is an aide to EU High Representative for Foreign Affairs and Security Policy Catherine Ashton.
Iranian Deputy Foreign Minister Abbas Araqchi said on Friday that the new round of the talks between experts from Iran and the six other countries is aimed at working out mechanisms to put into force the landmark interim deal struck between the two sides on November 24.
Araqchi has also said that Ba'eedinejad will be leading Iran's negotiating team in this round of talks as well, and that the negotiations will last only one day because of the Gregorian New Year holidays.