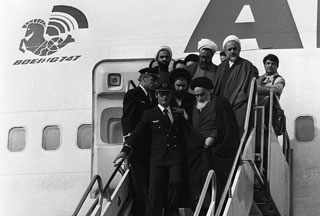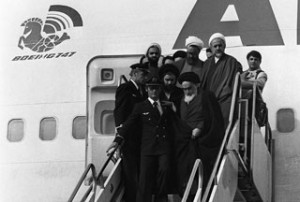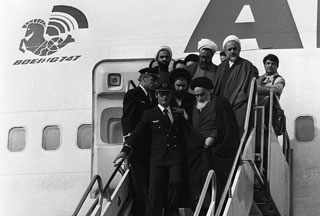 A senior commander on Monday urged the Iranian nation to join an annual march commemorating the victory of the Islamic Revolution 31 years ago.
Brigadier General Gholam-Ali Rashid, the deputy chief of staff of Iran's Joint Armed Forces, said the presence of the people on the streets would disappoint those who seek to spread sedition in the country.
On February 11, "the presence of millions will send a magnitude-8.0 political shockwave toward the headquarters of anti-revolutionary elements and enemies of the Islamic Revolution."
Iran, following the presidential election in June, which saw President Mahmoud Ahmadinejad re-elected in a landslide, has faced sporadic unrest, with protests erupting on various occasions.
The country has blamed Western powers, particularly Britain and the United States, as well as Israel for the turmoil. Officials say they have arrested many foreign elements and those who had received training in the West during the riots.
The riots, which security forces dealt with to restore order, usually ended with public property being damaged and people being killed.
Brig. Gen. Rashid said those former officials who are behind the recent riots used to try to prevent such measures that disturb public order when they were in power.
"They insisted that such actions inside the country would only benefit the enemy," he said. "When they were in power, they would forcefully confront such measures."
The general added that the participation of millions of people in demonstrations on December 27 — which came after anti-government protesters took to the streets on Ashura — expressed their opposition to the violation of religious sanctities.
Rashid said they had also discouraged the enemy with their presence.
The Leader of Ummah Imam Seyyed Ali Khamenei had also praised the nation for defusing enemy plots with their show of power on December 27.
In remarks in early January, Imam Seyyed Ali Khamenei said no government in the world can call forth such an "enormous, national mobilization" in two days and "bring tens of millions of people to the streets," warning that the enemy was drawing up an "intricate" plot for a "dangerous game."
More than three decades ago, the popular uprising overthrew the US-backed monarchy in Iran. Popular marches have been scheduled across the country for February 11, which mark the anniversary of the Islamic Revolution.