Iran
Iran Geneva II invitation U-turn disgrace for UN: MP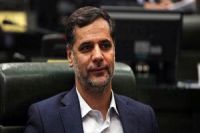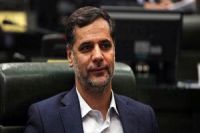 An Iranian legislator says the UN withdrawal of its Geneva II invitation to Iran marks a disgrace for the world body, saying the move showed the organization's subservience to colonial powers.
According to the reports, spokesman for the Majlis National Security and Foreign Policy Committee Seyyed Hossein Naqavi Hosseini on Tuesday said: "Iran had never asked for participation in the Geneva II conference on Syria, and was not eager to attend the event. They invited the country because they knew that the Syrian crisis could not be resolved without Iran's presence."
He added that Tehran had declared that it would not accept any preconditions for participation in the Syria talks, and the fact that UN Secretary-General Ban Ki-moon rescinded his invitation to Iran under pressure from terrorist, Takfiri and Salafist groups is deplorable.
The Iranian lawmaker pointed out: "These groups set a six-hour deadline for the UN, and the secretary-general could not stand up to them. This attests to the world body's subservience to colonial powers."