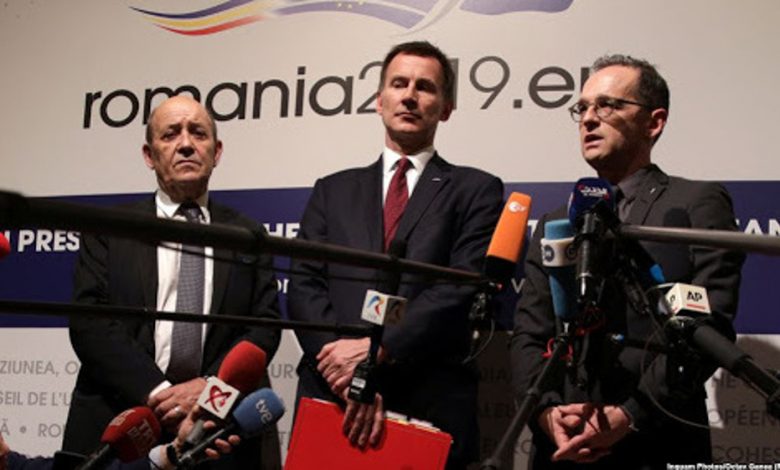 Iran says Germany's demand for a renegotiation of the 2015 nuclear agreement is in fact a new push to achieve what Washington's "maximum pressure" campaign against Tehran failed to fulfill.
Foreign Ministry spokesman Saeed Khatibzadeh made the remarks on Monday after German Foreign Minister Heiko Maas called for a "nuclear deal plus" with Iran that would include its defensive missile program and regional role.
According to the top German diplomat, this was needed "because we distrust Iran" and "a return to the previous agreement will not be enough."
Addressing a virtual press briefing, Khatibzadeh suggested that the proposal by Berlin amounted to a renewed attempt to realize the goals of the abortive American campaign.
US President Donald Trump left the nuclear deal in 2018 and unleashed the most aggressive sanctions regime in a futile effort to bring Iran and its economy to collapse.
Now that Trump is on his way out of office, his successor President-elect Joe Biden has hinted at returning to the nuclear deal, but Germany's repeat of what the incumbent American leader has been demanding is additionally poignant to Iran.
Germany is a partner to the Iran nuclear deal along with Britain and France, and obliged to shield the Islamic Republic from the unilateral US sanctions, but they have grossly failed to uphold their end of the bargain even as Tehran has fulfilled its obligations.
"No one in Tehran buys into certain individuals' suppositions that what the US and Trump regime could not achieve through the barbaric maximum pressure policy, can be achieved through other means such as fresh negotiation," Khatibzadeh said.
"Everyone is entitled to their own opinion based on their domestic policy or unfamiliarity with standing procedures, but this does not warrant our attention," he said.
"Neither will Iran renegotiate something that has already been negotiated, nor will Resolution 2231 become any less binding in nature," the spokesman added, referring to a UN Security Council resolution that enshrines the nuclear deal.