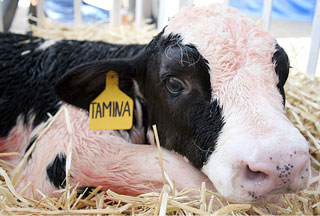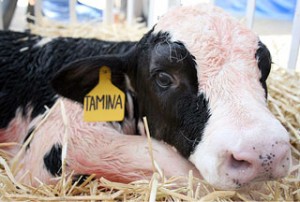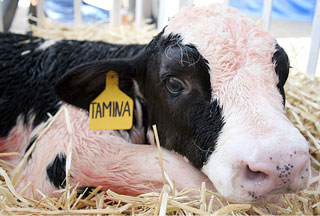 Iranian embryologists have reportedly cloned a second calf named 'Tamina' at the Royan Research Center in Isfahan, central Iran.
Tamina's birth at the Royan Embryology Institute on Saturday came only two weeks after the birth of Bonyana — the first cloned calf in the Middle East.
The birth of Iran's second cloned calf is regarded as a major breakthrough for Iranian embryologists as the effort is part of Iran's quest to establish a foothold in the realm of science.
Scientist at the Royan Research Center have so far succeeded in cloning various farm animals, including a lamb named 'Royana', a goat named 'Hanna' and the first calf called 'Bonyana'.
Researchers at the institute have stated that they are looking to bring cloned goats into play in order to manufacture new recombinant medications, particularly TPA. Meanwhile, they are doing their utmost to save endangered species from extinction in the future.
Iran now stands among the numbered countries possessing the ability to clone farm animals.