Iran
Afghanistan
Asia-Pacific
Middle East
Iran Grants Scholarship to Afghan Students
Chancellor of Shahid Sadouqi University of Medical Sciences in Yazd in Central Iran Mohammad Reza Mir-Jalili announced that his university has granted scholarship to elite Afghan students after the recent developments in the country.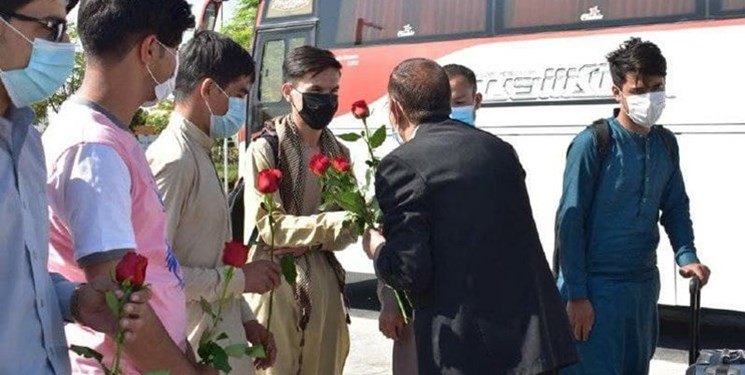 "The Afghan government introduced 20 of its elite students to Iran and they were admitted in coordination with Yazd International Campus," Mir-Jalili said on Tuesday.
He noted that these students will study in Iran for 7 years, adding that the students include 14 boys and 6 girls.
Mir-Jalili said that at present 94 non-native students are studying at Yazd University of Medical Sciences.
Iranian universities, research institutes, and scientific centers have established broad academic cooperation with counterparts from different countries, specially the neighboring states.
Last year, Iran and Afghanistan decided to further increase academic exchanges in the field of medical sciences, after universities from the two neighboring countries signed a memorandum of understanding (MoU).
The Chancellor of Qom University of Medical Sciences Mohammad Reza Qadir met and held talks with the Chancellor of Khatam Al-Nabieen University Vahid Binesh in Qom where the two sides signed an MoU and discussed the ways to expand scientific and academic cooperation during the meeting.
"Iran and Afghanistan can have extensive ties in expanding scientific exchanges, therefore, we are ready to fully cooperate with Qom University of Medical Sciences", said Binesh.
"We welcome the cooperation and signing of the Memorandum of Understanding with Qom University of Medical Sciences and strive to expand this scientific cooperation," Deputy Head of Khatam Al-Nabieen University Mousavi said.
"Signing a Memorandum of Understanding between the two universities is an important step in the development and advancement of scientific fields and we are also ready for further collaboration," said Qadir, for his part.
At the end of the meeting, an MoU on scientific cooperation was signed between Qom University of Medical Sciences and Khatam Al-Nabieen University in Afghanistan.