Iran
Iran Greco-Roman wrestlers earn victories in Asia Games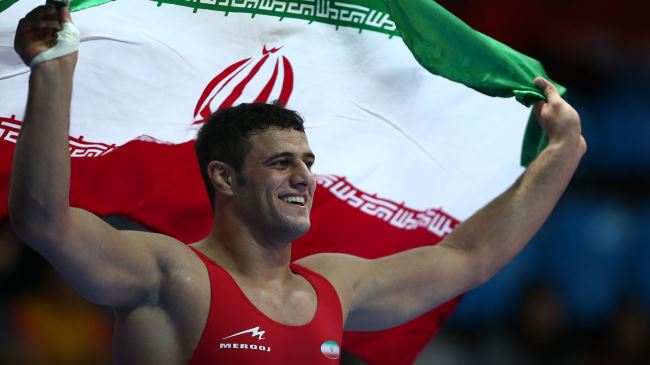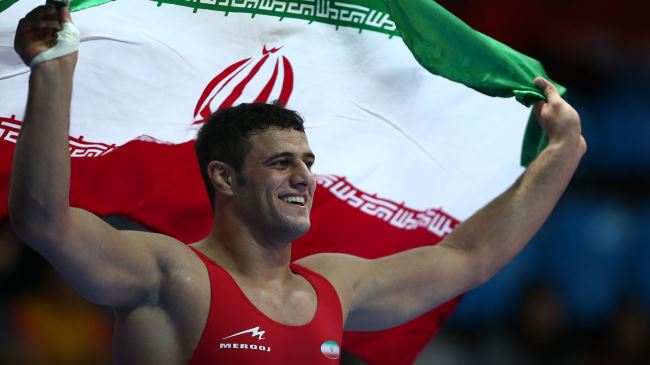 Iranian Greco-Roman wrestlers have exhibited their strength at the 2014 Asian Games in South Korea, snatching three medals, including two golds, in the prestigious sports event.
On Tuesday, the first day of the Greco-Roman competitions, Iran's Mahdi Aliyari-Feizabadi was given his opening round contest of men's 98-kg weight category at the Dowon Gymnasium in the city of Incheon, located 48 km (30 miles) west of the capital, Seoul.
Aliyari-Feizabadi prevailed over his Syrian rival, Naouzat Saleh, 9-2 in his first encounter to march into the semifinal round. He overpowered a representative from Kazakhstan, Yerulan Iskakov, 3-1 in the next and booked the ticket for the final.
The Iranian athlete downed his Chinese opponent, Di Xiao, 8-0 in the last encounter, and collected the gold medal.
In the 80-kilogram category, Habibollah Akhlaghi, overcame Japan's Tsukasa Tsurumaki and clinched the gold.
Earlier in the day, Akhlaghi defeated his Qatari opponent, Jafar Khan, 9-1 and Uzbekistan's Besiki Saldadze 9-0 in his march to the final contest.
Iran's Saeed Abdevali also won his 71-kilogram third-place playoff against Indian athlete, Krishankant Yadav, to take home the bronze medal.
The 2014 Asian Games began in South Korea's northwestern city of Incheon on September 19, and will wrap up on October 4.
Some 9,500 athletes from 45 countries are competing at the Games. The sports event is the world's second-biggest multi-sport event after the summer Olympics, with 439 gold medals in 36 sports up for grabs.
Iran has participated in the tournament with 276 athletes in 22 sports.