Iran
Iran guarantees Caspian security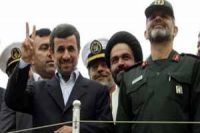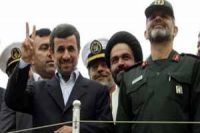 Iranian President Mahmoud Ahmadinejad says Iran's Jamaran-2 destroyer is in the Caspian Sea to guarantee sustainable security in that region.
He said on Sunday, "Iran's [naval] presence in seas is aimed at strengthening friendship, establishing security for all, and confronting extremism and those who intend to disturb the security of nations as well as the Caspian Sea".
The president was attending a ceremony to launch Iran's indigenous Jamaran-2 destroyer.
The president added, "Without a doubt all neighboring countries are happy with Iranian Navy's achievements because they consider these advancements as a step towards their own security in the region".
Ahmadinejad praised Iran's naval experts for their success in designing components of the destroyer.
He said, "Twenty years ago, nobody would have thought we could do this. Today we have succeeded".
The destroyer was launched in the Caspian Sea near the northern Iranian port city of Bandar Anzali in the presence of Ahmadinejad, Iran's Armed Forces Chief of Staff Major General Hassan Firouzabadi, Defense Minister Brigadier General Ahmad Vahidi and Iran's Navy chief, Rear Admiral Habibollah Sayyari.
Jamaran-2, a Mowj-class warship, has been designed and built by Iranian experts and has state-of-the-art navigation equipment and complex defensive systems.