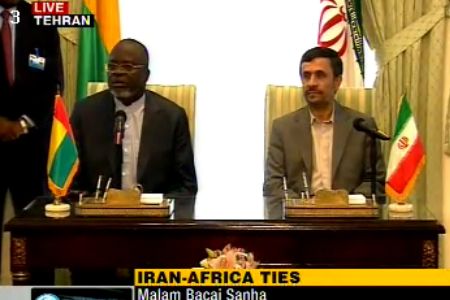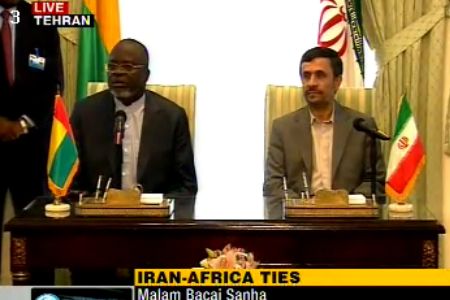 Iranian President Mahmoud Ahmadinejad and his Guinea-Bissau counterpart Malam Bacai Sanha have stressed the need to further ties between the two countries.
Speaking at a joint press conference in Tehran on Monday, the two presidents agreed that economic ties between the two nations should be further improved via the expansion of cooperation in various fields.
President Ahmadinejad announced the signing of "eight major documents" between the two countries and expressed hope for more bilateral exchange, saying that the two states share similar views regarding world issues.
The stipulations of the eight memorandums of understanding accelerate collaboration between the two states, added the Iranian chief executive.
He also said that the two countries would cooperate in medical and hygiene sectors.
For his part, the Guinea-Bissau leader hailed Iran's efforts for the improvement of ties, expressing readiness to use more Iranian capabilities for the African nation.
President Sanha also invited the Iranian president to pay Guinea-Bissau a visit, which the Iranian president accepted.