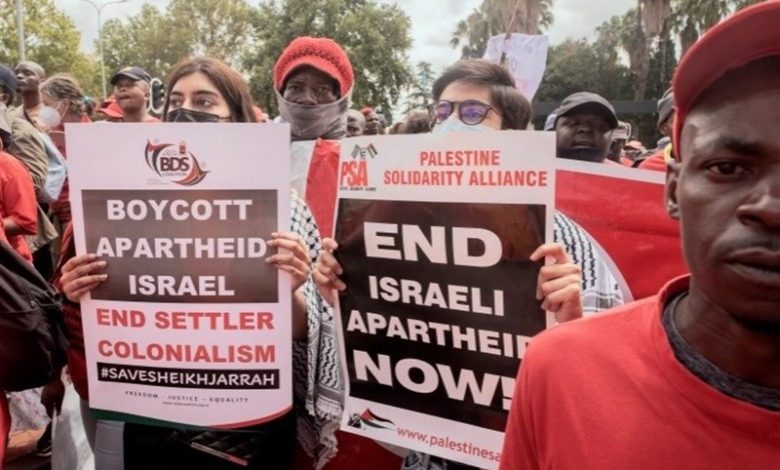 Speaking to reporters at a press conference on Monday, Iranian Foreign Ministry Spokesperson Saeed Khatibzadeh said the collective decision by 55 member states of the African Union to suspend a debate on Israel's accreditation as an observer proved that the Zionist regime's attempts at normalizing its international relations have been futile.
"We support this wise and right decision by the African Union and also the member states that have responsibly made decision about the behavior of that racist and apartheid regime," he noted.
The cause of Palestine is the invulnerable value supported by all freedom-seekers in the world, he stated.
Khatibzadeh went on to say that the African Union's decision has sent a clear message to certain parties in the West Asia region which have made miscalculation by beginning to normalize ties with the fake Israeli regime that has occupied Palestine.
On Saturday, the African Union suspended a debate on whether to withdraw the Zionist regime's accreditation as an observer to the bloc, avoiding a vote that risked creating an unprecedented rift in the 55-member body.
As the summit opened in Ethiopia's capital, Addis Ababa, Palestinian Authority (PA) Prime Minister Mohammed Shtayyeh urged African leaders to withdraw the accreditation, saying Israel should "never be rewarded for its violation and for the apartheid regime it does impose on the Palestinian people".