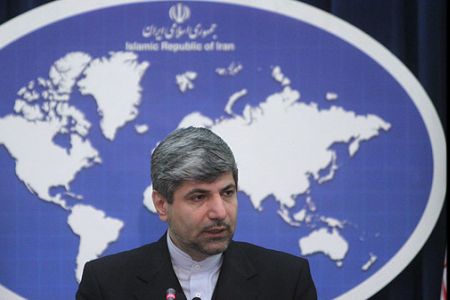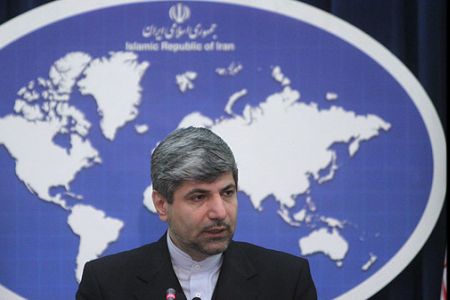 A recent meeting with Turkish and Brazilian officials has helped dissuade some states from unilateral actions against Tehran, the Iranian Foreign Ministry says.
"This meeting (in Istanbul) and discussions showed the Tehran declaration still has vast potentials," Fars News Agency quoted Foreign Ministry Spokesman Ramin Mehmanparast as saying.
"The welcoming stance of other countries towards the execution of this declaration heralds a change in the confrontational climate, and shows that the international community is refraining from unilateral measures," he added.
On Sunday, Iranian Foreign Minister Manouchehr Mottaki arrived in Istanbul to hold talks with his Turkish and Brazilian counterparts Ahmet Davutoglu and Celso Amorim.
Mehmanparast went on to say that the tripartite talks between Iran and its partners in the nuclear declaration had revealed that time was ripe for negotiations between Iran and the Vienna group — Russia, France, the US, and the International Atomic Energy Agency.
Tehran, Ankara and Brasilia signed a nuclear fuel swap declaration on May 17, amid pro-diplomacy efforts aimed at finding a peaceful resolution to the standoff over Iran's civilian nuclear program.
Three weeks after the proposal, the UN Security Council passed a US-drafted sanctions resolution targeting Iranian military and financial sectors over allegations that Tehran is following a military nuclear program.
Rejecting Western accusations, Iran says that as a signatory to the Nuclear Non-Proliferation Treaty it has the right to peaceful nuclear technology.