Iran
Iran halts search operation for crashed plane victims due to heavy snow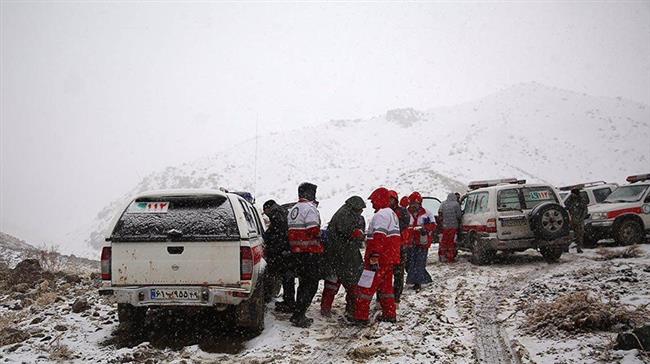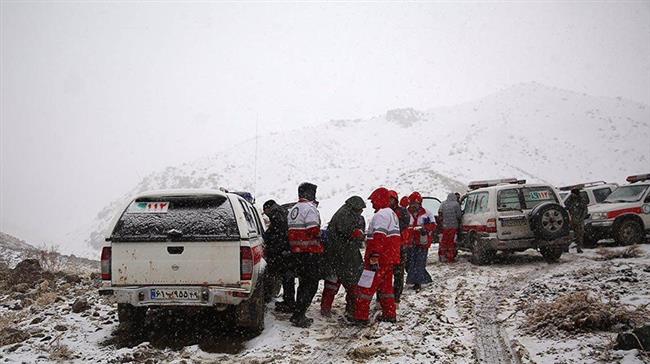 Heavy snow and hazardous mountain conditions have forced rescue teams to suspend their search operation for the victims a tragic passenger plane in Iran's southwest.
The ATR 72, a twin-engine turboprop operated by Aseman Airlines, crashed into snow-covered Mount Dena on Sunday near the town of Semirom in the central province of Isfahan, killing all 66 people on board.
Helicopters managed to spot the plane's debris three days later after weather conditions improved.
Rescue teams, backed by Army commandos, managed on Wednesday to transfer the first of the 32 bodies recovered from the site of the crash, around 4,000 meters (13,000 feet) up Mount Dena, to the ground.
The first bodies recovered from Iran's Aseman plane crash site in snow-capped mountains have been transferred to the ground.
However, Aziz Faily, an official at Kohkiloyeh and Boyerahmad Province, said Friday that rescue and search operations have been halted until Monday.
Currently, necessary coordination is being made with Iran's Army, the Red Crescent and other relevant officials to resume rescue operations, he said.
Reports say heavy snow and blizzards have reduced visibility to less than two meters at the site of the crash.
Families of the victims of the flight have also taken DNA tests to identify the bodies, according to officials.
Minister of Roads and Urban Development Abbas Akhoundi said all efforts were directed towards finding the black box to find out what exactly caused the airliner to go down.
Meanwhile, the Civil Aviation Organization of the Islamic Republic of Iran's Public Relations Department said in a statement on Friday that it has stopped flights of all its ATR-72 aircraft until further notice.
"In order to make sure about improvement of this type of aircraft's safety, it is necessary to stop their flights temporarily," it said.