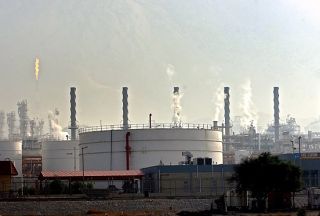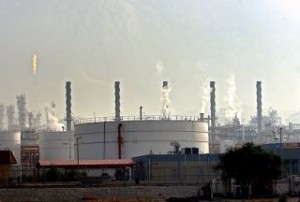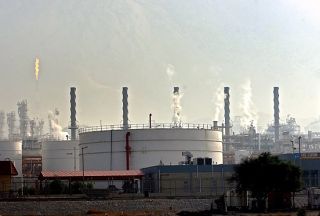 Iran has signed contracts worth $21 billion with local firms for the development of six phases of the country's giant South Pars gas field.
The deals to develop phases 13, 14, 19, 22, 23 and 24 of South Pars were signed on Tuesday between the Iranian Oil Ministry and three local consortia, namely Khatam al-Anbiya, Industrial Development and Renovation Organization (IDRO) and Petropars.
Iranian President Mahmoud Ahmadinejad, who was present at the signing of the deals in the southern city of Asalouyeh, described them as "the biggest contracts in the history of Iran's oil industry."
Royal Dutch Shell and Repsol had been originally awarded phases 13 and 14 but were left out of the project by Iran due to their repeated delays.
The total gas production from the fields, which are to become operational within 35 months, would be 200 million cubic meters per day.