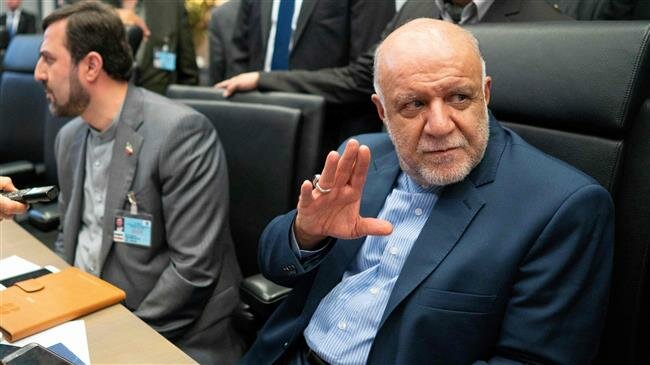 Iran's oil minister Bijan Namdar Zanganeh says he is happy with decisions adopted in a recent meeting of the Organization Of Petroleum Exporting Countries (OPEC), including an extension to supply cuts to the global market.
Zanganeh said on Tuesday that Iran had approved of extended OPEC cuts of 1.2 million barrels per day until March 2020, a move agreed in a meeting in Vienna a day earlier to further stabilize oil prices and counter a boom caused by surge in US production.
The minister also sounded happy with an OPEC agreement to formalize a charter for cooperation with other oil producers although he insisted that the document had "no impact on OPEC and its mechanism or decision taking".
Zanganeh said that Iran's reservations about the new charter, which aims to facilitate cooperation with OPEC+, a 24-member grouping led by Russia, were heeded during the Monday meeting.
"I think it was a good meeting and we achieved what we were looking for," said Zanganeh after the marathon meeting which lasted for five hours.
Iran's oil ministry also tweeted on Tuesday that Iran had approved of the OPEC supply cuts and the charter for cooperation with OPEC+ representatives.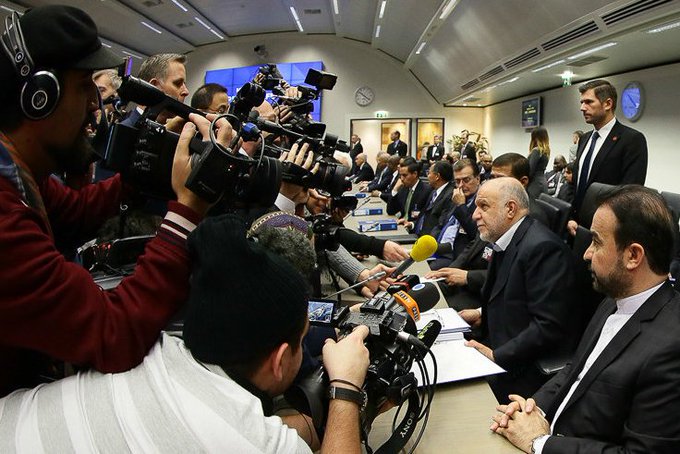 'Iran exempted from cuts'
Zanganeh said that OPEC members agreed in their Monday meeting to continue to exempt Iran from export cuts as the country continues to suffer from sanctions imposed by the United States.
Before attending the Vienna meeting, Zanganeh had expressed dissatisfaction with current decision-taking processes in OPEC, saying the oil carter was facing an "existential threat".
"It's important for me to protect the existence of OPEC," he said while criticizing some members and others for their unilateral way of handling key issues facing the organization.