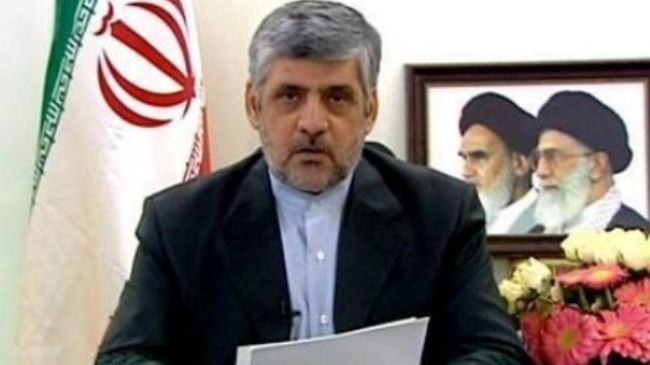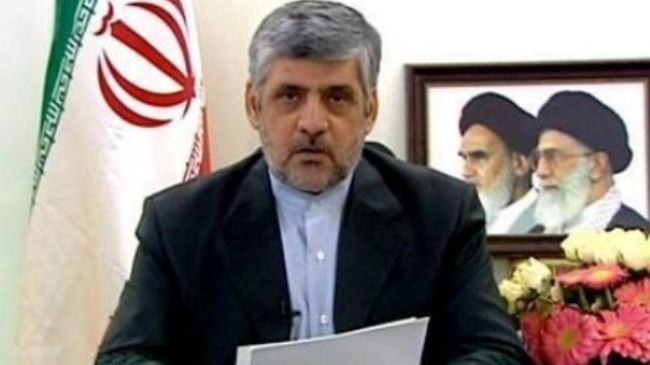 Iranian ambassador to Syria Mohammad Reza Raouf Sheibani says the Islamic Republic has developed a plan aimed at ending unrest in the Arab country.
The Iranian ambassador said in Damascus on Tuesday that Iran's plan seeks to end the Syrian crisis politically "through national and inclusive dialogue between the country's various political and social groups and parties," IRNA reported.
"In this framework, the Islamic Republic developed a plan, which was submitted to different international and regional parties, including the countries of Egypt, Saudi Arabia, and Turkey," Sheibani noted.
The Iranian ambassador also said that a copy of the plan was given to UN-Arab League special envoy to Syria Lakhdar Brahimi during his recent visit to Iran, adding that another copy "was sent to Syrian authorities, who raised some questions after reviewing it."
"The Islamic Republic has always expressed support for the Syrian nation and government ever since the unrest began in the Arab country," Sheibani said.
Syria has been experiencing unrest since March 2011. Damascus says outlaws, saboteurs, and armed terrorists are the driving factor behind the unrest and deadly violence while the opposition accuses the security forces of being behind the killings.
Western states have been calling for Syrian President Bashar al-Assad to step down. However, Russia and China are strongly opposed to the Western drive to oust Assad.
The Syrian government says that the chaos is being orchestrated from outside the country, and there are reports that a very large number of the armed militants are foreign nationals, mostly from Egypt, Algeria, Saudi Arabia, and Afghanistan.