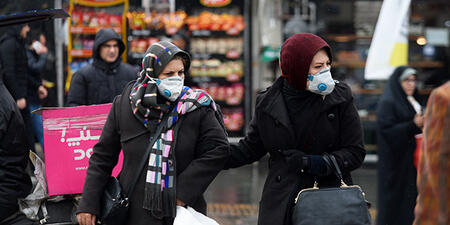 There is a new project in Iran focused on fund-raising and creating new jobs for those affected by the new coronavirus and their families. The project is initiated by the government and a charity organization, affiliated with the leader of Iran's Islamic revolution.
Officials say targeted assistance to affected people has never been this good. They say such efforts help bring more positive attention to the nationwide project. They say public organizations and armed forces have a huge potential to tap during times of crisis. The head of Setad, officially the Bureau for Execution of Imam Khomeini's Order, says they will try to protect families and businesses during the coronavirus crisis.
Seeking a balance between protecting public health and shielding the economy, the government has refrained from wholesale lockdowns of cities like those imposed in many other countries. The government, however, has extended closures of schools and universities and banned cultural, religious and sports gatherings.
The government has lifted a ban on intercity travel and ended a closure of businesses that pose a medium risk of spreading the virus. They have been allowed to reopen if they comply with declared health protocols.