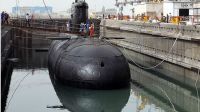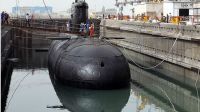 Iran's Navy Commander Rear Admiral Habibollah Sayyari says the Islamic Republic has succeeded in achieving a new record in the production of naval defense equipment.
According to Press TV, Sayyari said on Thursday "The speed of manufacturing structures such as the Islamic Republic of Iran's Sahand destroyer and other achievements that have been unveiled has increased five times."
Iran's Navy launched the indigenous Sahand destroyer in the southern port of Bandar Abbas on September 8 alongside the overhauled super-heavy Tareq 901 submarine.
In recent years, Iran has made great achievements in the defense sector and gained self-sufficiency in essential military hardware and defense systems.
Sayyari added that the country's capability in terms of equipment production has shown a new prospect of the Islamic Republic's deterrence power to the international community.
He noted that Iran's military tactics and techniques and the people's support for the military are among other important and effective capacities in terms of the country's deterrence power.
Sayyari pointed out Iran's Navy closely monitors all moves in the Persian Gulf region and defends the Islamic Republic's territorial integrity.