Iran
Iran holds funeral for former armed forces chief of staff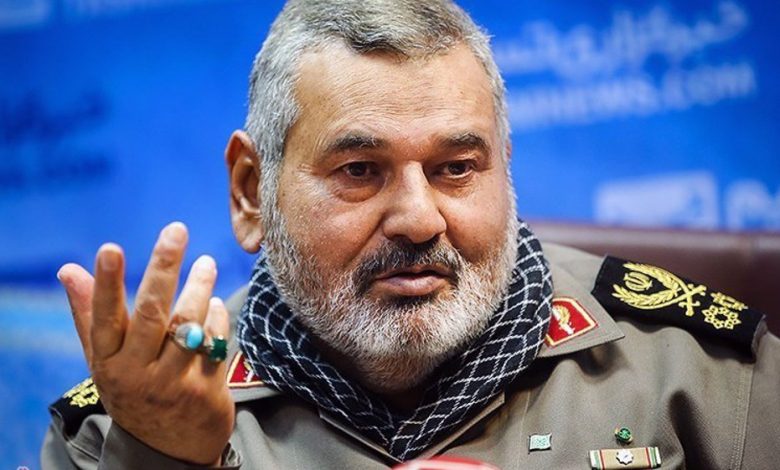 A funeral procession has been held for former Chief of Staff of the Iranian Armed Forces Major General Hassan Firouzabadi, who passed away on Friday.
The ceremony took place in Tehran on Saturday, with senior military commanders in attendance.
Firouzabadi's body was expected to be transferred later to his hometown of Mashhad for burial.
The general reportedly died of COVID-19 at the age of 70.
He had served as the chief of staff of the Iranian Armed Forces from 1989 to 2016. Since then, he had been appointed as a senior military adviser to Leader of the Islamic Revolution Ayatollah Seyyed Ali Khamenei.
In a message, the Leader offered condolences on the demise of his "old colleague."
"His life was filled with valuable struggle. This included activities of resistance during the time he was a university student in Mashhad to his varied, extensive activities after the victory of the Islamic Revolution. These activities were in important areas such as the Construction Jihad and departments affiliated with the Supreme Defense Council. In particular, there was also his long period of service as the Chief of Staff of the Armed Forces, and finally there was his membership in the Expediency Council. These will serve as spiritual provisions for our diligent, public-spirited brother," the message read.
"A spirit of devotion, religiosity, uprightness and consistency in remaining faithful to religion and revolutionary action were other salient features that were always a part of this respected brother. Such outstanding qualities will be a source of divine mercy and God's satisfaction for him, God willing. I ask God, the Almighty, for mercy and forgiveness for the deceased, and patience and calm for his family members."
A trained doctor, Gen. Firouzabadi joined the Basij volunteer force during the former Iraqi dictator Saddam Hussein's war of 1980-88 on Iran.
Serving in administrative roles, he swiftly rose up its ranks before being named head of the armed forces in September 1989 by Ayatollah Khamenei, remaining in the post until 2016.
Iran's armed forces chief has authority over both the regular army and the Islamic Revolution Guards Corps (IRGC).
That made Gen. Firouzabadi one of the main architects of Iranian military advisory support for Baghdad and Damascus in their battles against Daesh and other terrorist groups.
Replaced by Gen. Mohammad Hossein Baqeri at the head of the armed forces, Gen. Firouzabadi then served as Ayatollah Khamenei's military adviser until his passing away.
He also served as a member of Iran's Expediency Council, a legislative body tasked with settling disputes between the administrative government and the parliament in Iran.