Iran
Middle East
Iran holds massive air defense drill simulating war in Persian Gulf
The Iranian Air Force is holding a massive maneuver to test the country's latest military equipment and to enhance its preparedness in the face of potential threats in simulated conditions of real war.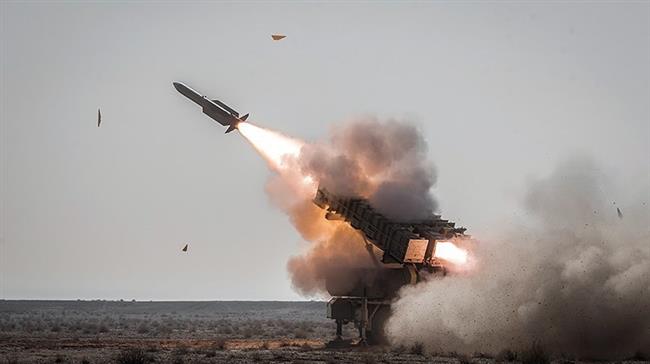 Codenamed 'Guardians of Velayat Sky-98,' the military drill is being held over an area of 416,000 square kilometers in the central province of Semnan, simulating the Persian Gulf general area and the strategic Strait of Hormuz.
Various types of state-of-the- art missile and radar systems — designed and built at home — will counter different aerial threats during the exercise.
Speaking on the sidelines of the maneuver on Thursday, Commander of the Iranian Army's Air Defense Force Brigadier General Alireza Sabahi-Fard said the first phase of the drill features detecting and identifying enemy targets, while in the next phase radar system will engage airborne targets.
He warned against any violation of Iranian airspace, which he described as the country's "redline."
In recent years, Iran has made major breakthroughs in its defense sector and attained self-sufficiency in producing important military equipment and hardware.
Iran has also conducted major military drills to enhance the defense capabilities of its armed forces and to test modern military tactics and state-of-the-art army equipment.
The Islamic Republic maintains that its military might poses no threat to other countries, stating that its defense doctrine is merely based on deterrence.
The drill is being held at a time of heightened tensions between Iran and the US.
In the past few months, the US has also taken a quasi-warlike posture against Iran and stepped up its provocative military moves in the Middle East, among them sending an aircraft carrier strike group and a bomber task force to the region.
On Tuesday, USS Abraham Lincoln (CVN-72) sailed through the Strait of Hormuz, through which about a fifth of all oil consumed globally passes.
In June, Iran's air defenses shot down a US-made RQ-4 Global Hawk unmanned aircraft system (UAS), which was sent on a spying mission into the Islamic Republic's skies.