Iran
Iran holds world's largest iftar in the holy city of Mashhad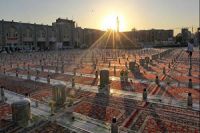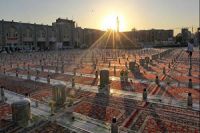 In the kitchen nearly 400 volunteer workers are working round the clock to prepare 2 Tones of fresh herbs, over 4 tones of premium quality rice, and 3.5 tones of fresh meat every night to host the world's biggest iftar – the evening meal for Muslims to break their fast.
According to the reports, this is the fifth consecutive year that tablecloths are spread in an area of over 16 thousand sq meters in Hedayat courtyard At Imam Reza's holy shrine for the biggest fast-breaking meal.
This is favorite destinations and one of the most sacred places for Muslims. Simply visiting the holy shrine is considered an honor. Let alone getting the opportunity to have iftar.
12 thousand people come here every night for the iftar including the pilgrims who come here to Imam Reza's Holy Shrine more than 2.5 million people take part in the biggest iftar in the world.