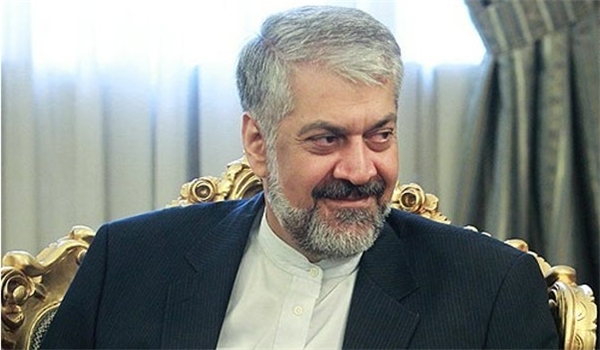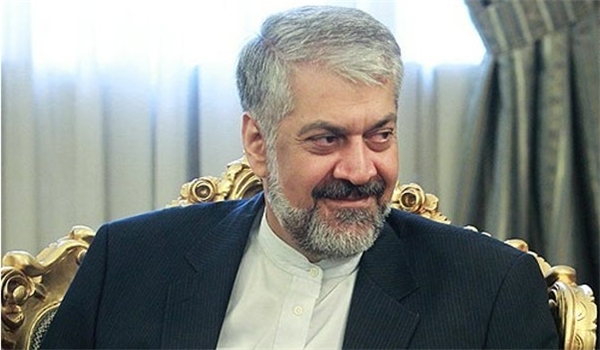 Iranian Deputy Foreign Minister Morteza Sarmadi in a meeting with outgoing Polish Ambassador to Tehran Juliusz J. Gojlo on Monday expressed the hope that the Europeans could improve their understanding of the roots of extremism and terrorism.
"We hope that the European countries will acquire a thorough understanding of the roots and causes of violence, extremism and terrorism that know no boundaries and have turned into an international threat," Sarmadi said during the meeting in the Iranian capital today.
He reiterated that Iran and Europe can cooperate on the Middle East, and said, "Iran has always supported the regional countries in their fight against aggression and extremism, and it has and is paying a heavy price on this path, of course."
The Polish ambassador, for his part, submitted a report on his mission in Iran, including exchange of political and parliamentary delegations between the two countries.
Gojlo, meantime, pointed to the ongoing negotiations between Iran and the Group 5+1 (the US, Russia, China, France and Britain plus Germany), and expressed the hope that the two sides would reach a comprehensive agreement soon.
The two sides reiterated excellent political relations between Tehran and Warsaw, and emphasized the need for utilizing the existing commonalities.
Diplomatic ties between Iran and Poland started in the 17th century and several large institutions for Oriental studies are now active in Poland.
Iranians hosted 100,000 Polish and provided them with welfare facilities during the Second World War after Germany occupied the East European country.
Ties between the two friendly countries of Iran and Poland are growing and the two sides are seeking to bolster relations in all arenas.
Tehran hosted a conference in November to mark the 540th Anniversary of Iran-Poland Diplomatic Relations.
The event was held by the foreign ministry in cooperation with the Polish Embassy in Tehran.