Iran
Afghanistan
Asia-Pacific
Middle East
Iran Hosts Intra-Afghan Talks, Including Taliban
The Ministry of Foreign Affairs of Iran has played host to a round of intra-Afghan negotiations involving representatives of the Kabul government and the Taliban.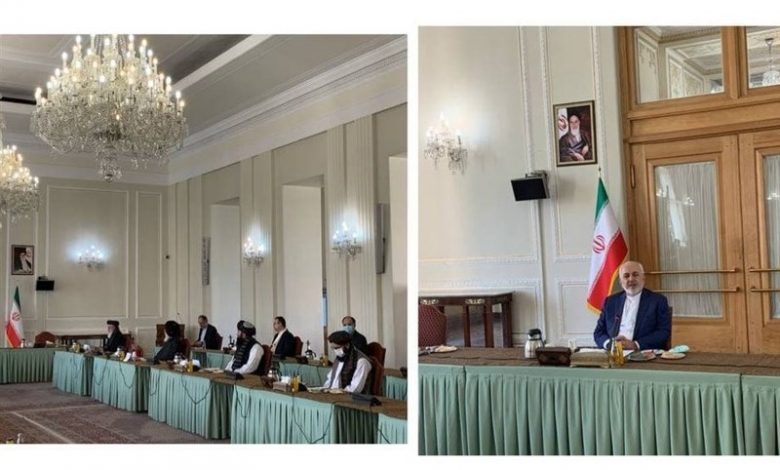 The meeting of intra-Afghan dialogue began at the Iranian Foreign Ministry on Wednesday morning.
The gathering is being attended by the representative of the Afghan government, the top figures supporting the Republic system in Afghanistan, and a high-ranking political delegation of the Taliban.
Iranian Foreign Minister Mohammad Javad Zarif delivered a speech at the opening of the meeting.
The security situation in Afghanistan has been deteriorating in recent months as the US forces have been withdrawing from the country.
The Taliban have been overrunning Afghanistan's districts in rapid succession, many of them in the north of the country, which is dominated by Afghanistan's minorities. The north is the traditional stronghold of many former mujahedeen leaders who have been a dominant force in Afghanistan since driving the Taliban from power in 2001.
The Kabul government has launched a "national mobilization" in response, arming local volunteers and resurrecting militia groups to take on the Taliban.