Iran
Iran Inaugurates Production Line of 3 Advanced Home-Made Radar Systems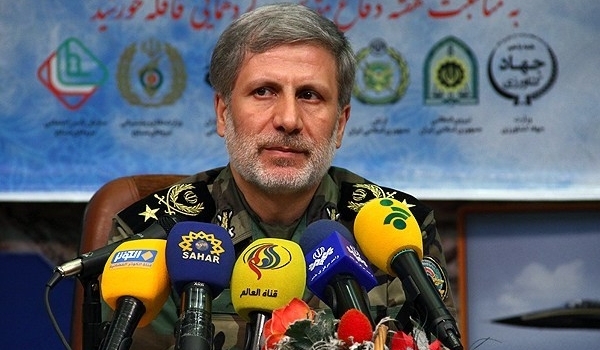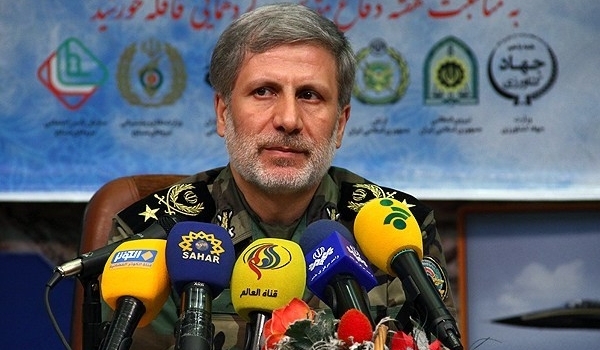 Iran inaugurated the production line of three home-made advanced radar systems on Sunday in the presence of Deputy Defense Minister Brigadier General Amir Hatami.
"The radar systems can discover and trace aerial targets, including stealth planes, fighter jets and cruise missiles, from low to very high altitudes," Hatami said, addressing a ceremony to inaugurate the production line of the radar systems.
"Tracing ARM missiles is among the other features of these radar systems," he said, adding that the systems are being delivered to Khatam ol-Anbia Air Defense Base.
Noting that 'Hafez' radar system is a 3D phased array explorer radar which can discover and trace targets from 250km in distance and engage with multiple targets, Hatami said the system can be mounted on Mersad defense system.
He said the radar is completely tactical and has a 24-hour operational capability, adding that it enjoys operational efficiency in electronic warfare, in environments filled with parasite and jamming waves and in different weather conditions.
The General said that the system can trace 100 targets and update their situational information in a few seconds to send it to the defense system.
In recent years, Iran has made great achievements in the defense sector and gained self-sufficiency in essential military hardware and defense systems.
Iran late September displayed a new home-made passive phased array radar system for detecting stealth targets and cruise missiles.
The passive phased array radar system has been developed by the experts of Khatam ol-Anbia Air Defense Base to detect mobile targets at any altitude, track stealth targets and estimate their arrival speed and targets.
The tactical radar system which can be installed and put into operation in a short period of time do not emit any radar waves and therefore cannot be detected by the enemy. That's why they are called Silent Radar Systems.
Iran announced in August that it had started using new passive phased array radars to detect stealth targets and cruise missiles.
Commander of Khatam ol-Anbia Air Defense Base Brigadier General Farzad Esmayeeli pointed to the designing and building of new passive phased array radars under the name of 'Silent Project', and said, "The radar is capable of detecting stealth (radar-evading) targets and cruise missiles and enjoys a high movement and mobility capabilities and acts in different ranges."
Iran has made giant achievements in the production of telecommunication devices which work in various frequencies. The Iranian defense ministry has also produced home-made Radar systems with various ranges during the last few years.
Iran has locally made radar systems with different ranges up to some 1,850 miles (3,000 kilometers).
In May 2012, Islamic Revolution Guards Corps (IRGC) Aerospace Commander Brigadier General Amir Ali Hajizadeh said Iran is mass-producing Ghadir Radar systems in great numbers, adding that the radar system covers areas over 1,000km in distance.
"This radar system can cover areas around 1,100 in range and its designing and production project ended early last (Iranian) year and is now being mass-produced," Hajizadeh told FNA at the time.
In June 2011, the Islamic Revolution Guards Corps put into operation the new home-made long-range Ghadir radar system that enables its forces to monitor low-altitude satellites.
The Ghadir radar system which covers areas (maximum) 1,100km in distance and 300km in altitude has been designed and built to identify aerial targets, radar-evading aircrafts, cruise missiles and ballistic missiles as well as low-altitude satellites.
In December 2011, senior Iranian military commanders announced that the country has equipped its air defense units with advanced radars capable of detecting Unmanned Aerial Vehicles (UAVs).
Esmayeeli said at the time that Iran could trace and shoot down small UAVs over its airspace from then on.
Also, Esmayeeli announced earlier this month that the Iranian Army will test various types of radars and defense systems in massive military maneuvers late September.
Esmayeeli underlined that various long-range radars and passive defense systems would be tested during the drills.
The maneuvers would cover hard to reach valleys under extreme weather conditions, the commander added.